20 Pretty Spring Flower Crafts For Preschoolers
Spring is a time of new beginnings and warmer weather. What better way to celebrate the season than with some fun spring flower crafts for preschoolers?
These 20 ideas are perfect for preschoolers, but really kids of all ages will enjoy them. Most of these flower crafts for kids can be made with materials you already have around the house or in the classroom.
So get creative and have some fun this spring!
Notice: This post contains affiliate links. To learn more, read our Disclaimer Here.
Supplies for Spring Flower Crafts for Preschoolers
Here are common supplies you will need for a majority of these crafts. Pick and choose what supplies you use for which projects. Most importantly, have fun!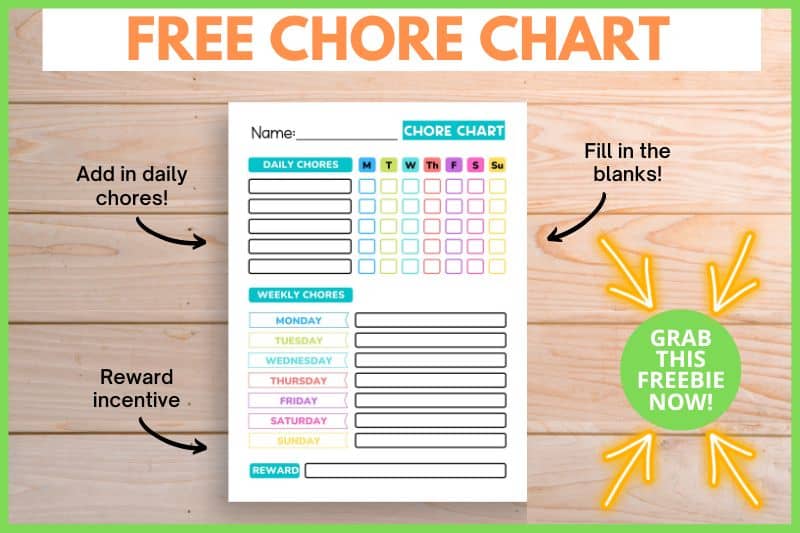 20 Preschool Flower Projects For Spring
Let's dive into these awesome flower crafts for kids!
1. Parts of a Flower Craft
A great place to start this spring is with this craft that details the basic parts of a flower. It's a terrific choice for the classroom or homeschool and is a fun way to incorporate art and science into one fun activity.
This is a pretty accurate representation of flower physiology and is made with cupcake liners, real sunflower seeds, and shredded paper to make the roots.
2. Q-Tip Flower Art
You don't have to wait for Mother's Day to come around to make this gorgeous q-tip flower art, although it certainly makes a terrific handmade gift for Mom.
Just leave off the Mother's Day tag if you're making it earlier in spring, and you have a wall-worthy piece of art that'll make you smile every time you look at it.
Related craft ideas:
3. Paper Hyacinths
Children can learn how to make paper loops by making these lovely paper hyacinths.
The fun thing about them is that you can make them in different sizes. Make large ones to decorate a bulletin board in the classroom or small ones to glue to the front of a card for Mom or Grandma.
4. Mix and Match Flower Craft
What could be sweeter than your child's face in the center of a pretty flower? Kids will have a blast making these mix-and-match flowers. Swap out the flower petals or leaves. Choose between a vase, a flowerpot, or no container at all.
The best thing of all is adding their photos to the flowers. Add magnetic tape to the back to turn them into cute magnets for the fridge.
This is one of our favorite spring flower crafts for teachers or parents.
5. Kindness Flowers
We could all use a little more kindness in the world. Encourage kids to make one of these kindness flowers to give to a friend. It could really lift someone's spirit!
Print a kind word that describes the recipient on each flower petal. Then, watch for the big beaming smile when you pass it along. 🙂
This is a terrific activity for schools, scout activities, or summer camps.
6. Toilet Paper Roll Flowers
Just think of all the possibilities with this fun craft made with recycled toilet paper rolls and cardstock.
Paint the cardboard tubes green to make the stem and add cardstock leaves. Cut flowers of different shapes and place pom-poms in the center.
Won't they look pretty on your windowsill this spring?
7. Plastic Bottle Flowers
Although plastic bottles should normally go in the recycling, save a few to upcycle them into beautiful plastic flowers. You'll also need the caps to make the flower centers.
Children will need adult help and supervision for this craft, especially with cutting the plastic and the skewers for the stems.
Make several flowers in different colors to create a lovely bouquet.
8. Tissue Paper Flowers
Learn how to make tissue paper flowers. It's a great skill to learn because you can make them in various colors to suit all sorts of celebrations, from Cinco de Mayo to the 4th of July and more!
This beautiful spring flower craft requires only a few supplies—tissue paper, pipe cleaners, yarn, and a stapler.
9. Cupcake Liner Flowers
Ring in spring with some beautifully simple cupcake liner flowers. With patterned cupcake liners, craft sticks, and some construction paper, you can make gorgeous flower art to display on your wall, or fridge, or turn into a card for someone special.
Try layering regular cupcake liners with mini liners to create fluffier flowers.
10. Spring Paper Flower Wreath
Spruce up your spring decor with a paper flower wreath. It looks like it's been made by a pro, but it's simple enough for kids to follow using the easy template.
You can easily modify this craft for fall, too, by changing the flowers to sunflowers with golden petals and brown or black centers.
11. Cardboard Roll Flower Bracelet
Spread some cheer with flowers you can wear! These charming flower bracelets are made with recycled toilet paper tubes (or paper towel tubes), cardstock, and a few other simple craft materials.
These spring flower crafts are perfect for a sleepover, birthday party, or girl scout meeting.
12. Earth Day Daisies
Here's another cupcake liner flower craft but with an Earth Day spin.
The daisy petals are made with cupcake liners, and the Earth center is a template, so you don't have to worry if your drawing skills are not up to the task of drawing a planet.
It's a great reminder to take care of our planet, particularly the plant life, which is so important to our ecosystem.
Learn more about the history of Earth Day.
Good Spring reads:
13. Pom Pom Flower
Do you have a stash of pom-poms in your craft drawer? Set them out for the kids to make fluffy pom-pom flowers!
This craft is easy enough for preschoolers with a little help from an adult or older sibling.
Add the child's picture to the center of the pom-pom flower for an adorable springtime keepsake.
14. Handprint Flowers
Make a bouquet of handprint flowers for Mom on Mother's Day. This is also a terrific idea for Grandma.
Those sweet little handprints don't stay small for long. Remember them always as they are right now, with a lovely handprint flower to add to the scrapbook or memory box.
15. Egg Carton Bluebells
Late spring brings the bluebells, and these egg-carton bluebells couldn't be prettier.
The blue egg carton flowers with the twirly yellow paper centers make for a gorgeous art display.
These bright and cheerful flowers are sure to put a smile on your face.
16. Paper Plate Flowers
If you have paper plates in your kitchen and paint, scissors, and glue in your craft supplies, you have everything you need to make a gorgeous paper flower.
You don't even need to paint the entire thing, which is great for wiggly kids with short attention spans.
A little dab of paint on the edge of the "petals" is just enough color to make these paper plate flowers pop.
17. Pasta Flower Craft
Search through your cupboards for pasta in different shapes and sizes. With just pasta and glue, the kids can create amazing flower art!
Penne, bowties, shell, macaroni, and more are all fair game. Use this post as inspiration to create your own garden of pasta flowers.
As far as spring flower crafts go, this is certainly an affordable option since you can use only items from your kitchen.
18. Styrofoam Ball Hyacinth Flower
Styrofoam balls can be found in most craft stores and even some dollar stores, and they make the perfect materials for hyacinth flowers. Make these blooms as big as you'd like.
You'll need an assortment of sizes to mimic the actual petals of the flower. Paint them purple, arrange them from smallest on top to largest on the bottom, and your flower is in bloom.
You could also use this idea to make grapes!
19. Flower Power Pipe Cleaners
This flower power craft is perfect for any time of year—we could all use more peace and flowers in our lives.
Use pipe cleaners to create peace sign flowers to decorate your walls or windows.
It's a fantastic craft for tweens and teens; they can use flowers to decorate their bedrooms!
20. Photo Flower Craft
Say, "I love you bunches," with this sweet craft that's perfect for Mother's Day or Valentine's Day.
The flower petals are made with paper hearts, and your child can add his or her photo to the center to make the craft even more special.
This is a great idea for a sibling craft for Mom, too.
Summary – Spring Flower Crafts For Preschoolers
We hope you enjoyed this fun list of spring flower crafts. Don't forget to pin this post so you can come back to it any time you need a rainy day activity for the kids.
Follow me on Pinterest for more fun Spring crafts for kids!
More Spring Crafts for Kids