Toilet Paper Roll Bird Feeder Craft For Kids
Easy bird feeder for kids!
Are you looking for a fun and easy outdoor activity to do with your kids this weekend? Look no further than making a toilet paper roll bird feeder!
This is a project that the whole family can get involved in! It's an easy and fun activity that won't require much effort. Plus, it provides a unique way for your kids (and you!) to have some outdoor time while learning about nature and helping out birds in need.
So grab some birdseed, glue, toilet paper rolls, and other craft supplies — it's time to get creative while creating something special!
Notice: This post contains affiliate links. To learn more, read our Disclaimer Here.
Materials Needed For Your DIY Bird Feeder
Below is a list of the supplies you need to make your DIY bird feeder. Collect the items on the list, and let's start making this easy bird feeder kid's craft!
Supplies needed for your DIY feeder:
– Twine: You will use this to hang your bird feeder in the tree.
– Bird Seed: Grab any bird seed from a local store or Amazon.
– Peanut Butter: Making bird feeders with peanut butter is fun!
– Toilet paper roll: Collect future paper towels and toilet paper rolls for fun crafts like these.
– Paper plates: Or you can use one from your cupboard.
– Scissors: You'll need kid-friendly scissors to cut the twine.
– Skewers (optional): You can do this bird feeder craft with or without adding a skewer. (see below)
Must try crafts: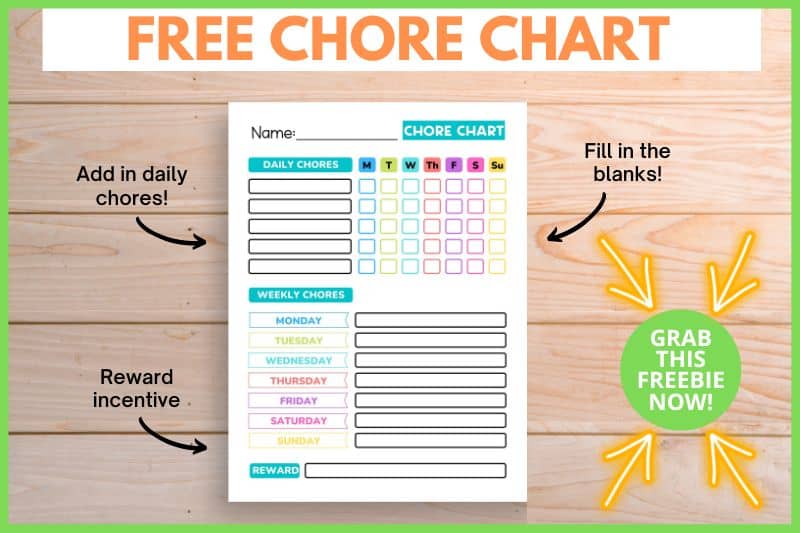 How To Make A Bird Feeder With A Toilet Paper Roll
Step 1: We will start off by making a few holes in your toilet paper roll. You will want to make two holes at the top for the twine. And then make two holes at the bottom.
The bottom two holes are for the skewer you will add later.
This part is optional. If you want to place your finished bird feeder on a tree branch, you do not need to put twine on it or add a skewer to the bottom.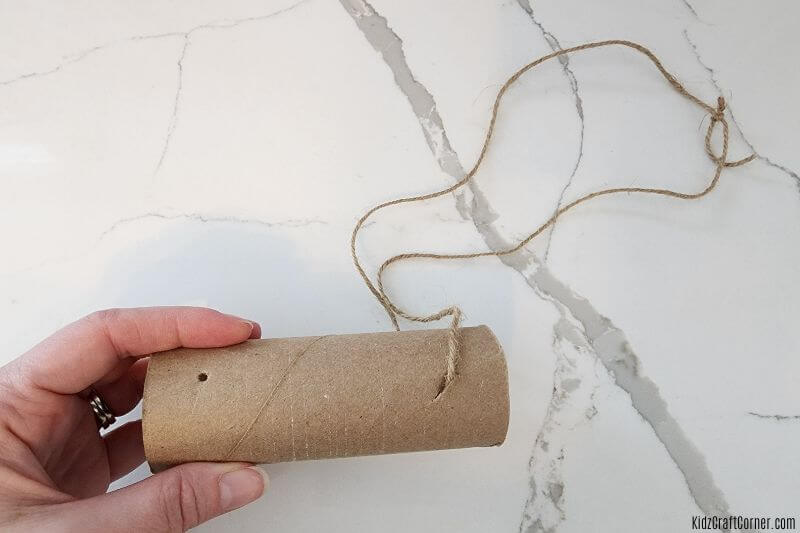 Step 2: Now it's time to add the peanut butter to your toilet paper roll. As I mentioned above. I scooped peanut butter into a little dish for each of my kids.
If you don't, your peanut butter jar will become a mess. And I'm a bit of a germ freak knowing the toilet paper rolls came from the bathroom.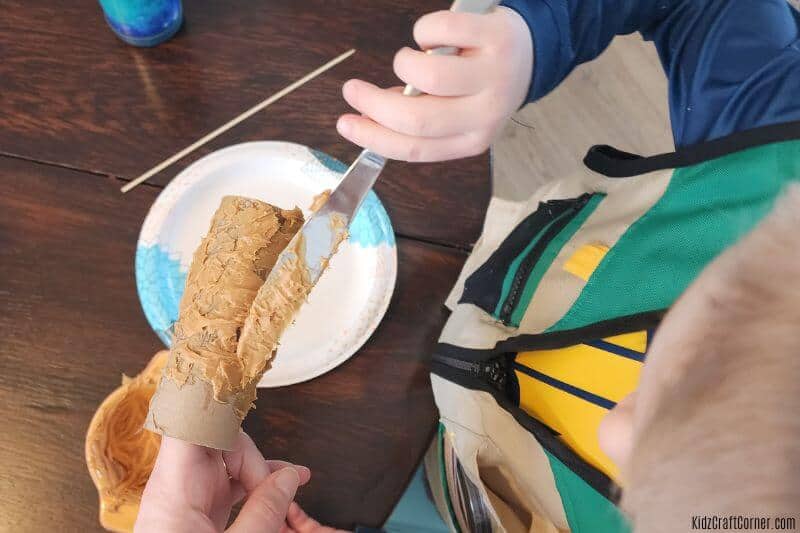 Step 3: Now, the fun part! Pour birdseed onto your child's plate and let them roll their peanut butter toilet paper roll in the birdseed.
It's okay if you lose track of the holes you made in the toilet paper roll. When you are done, you can look inside the roll to see its location.
Step 4: Now, add the skewer to your bird feeder toilet paper roll. This will give the birds something to sit on as they eat the birdseed.
Finished Bird Feeder Toilet Paper Roll
How did your peanut butter toilet paper roll bird feeder turn out? Are your kids beyond excited about what they created?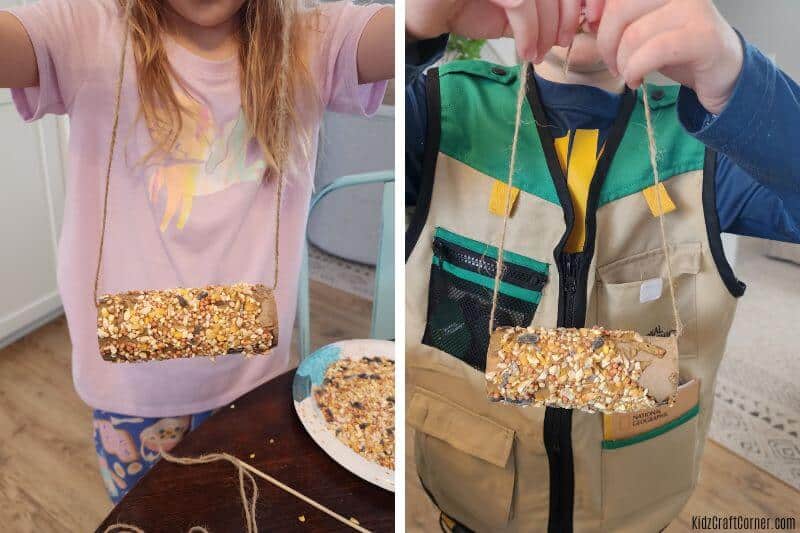 Now it's time to go hang up your beautiful bird feeder toilet roll! You can make finding the perfect spot for your bird feeder another adventure.
My son put on his nature vest, and we made it a whole afternoon of bird-watching. Now go explore nature!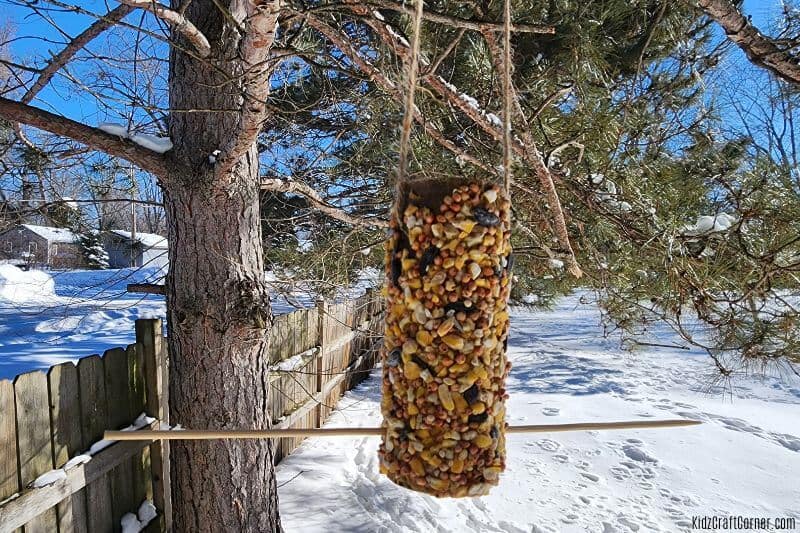 Do you want to make more DIY bird feeders for kids? Then make sure you check out these 15+ bird feeder ideas.
Summary – Homemade Bird Feeders For Kids
With a little bit of time and a few supplies needed, making a toilet paper bird feeder can be a fun and educational activity for kids. It can provide hours of entertainment for them as they watch their furry little friends flock to their very own bird feeder.
As they experiment with their design ideas and enjoy watching birds in action, they will surely create some cherished memories along the way.
So, let's make our gardens a gathering place for birds and other wildlife by making a DIY toilet paper bird feeder for kids today!
Pin this for later, and join us on Pinterest for more fun bird feeder ideas and other crafts!
Let's read about birds!
Let's keep the fun going with these fun reads! There are so many benefits to reading aloud to kids. It's even been found that reading books to toddlers can help build their empathy, aiding in social-emotional development.
Furthermore, one particular study found a direct correlation between being read to as a child and higher academic achievement later on in life! Regardless of age, the advantages of instilling a love for reading early on are vast and should not be overlooked.
This book is a must for someone with a little explorer who loves birds! This is also my son's favorite bird book!
This bird-watching book pairs perfectly with the above DIY bird feeder! See if you can determine what kind of birds live in your very own backyard.
Follow along as this cute bird leaves the nest for the first time!
Fun activities: