35 Fun Summer Outdoor Activities For Preschoolers
Summer is here, and we are all looking for ways to keep our little ones busy outdoors! I tried to compile a list of some of the most fun activities your preschooler can do outdoors in your own backyard!
These ideas include everything from water play activities to making their own sidewalk chalk.
Notice: This post contains affiliate links. To learn more, read our Disclaimer Here.
35 Activities For Kids Outside
Here are 35 outside activities for preschoolers to enjoy this summer. Use the link under each image to learn more about each activity. Also, make sure to check out Summer Busy Book!
1. Insect Scavenger Hunt
Is it really summer if a bug hunt doesn't happen? Print off this free insect scavenger hunt, grab a color crayon, and let your little ones go wild outside finding bugs in your backyard!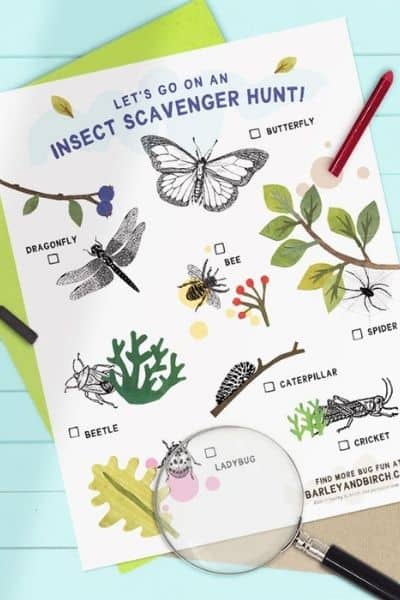 2. Homemade Bubble Blower
In summer, it's all about the bubbles! This is one of the funniest outdoor preschool activities. Yes, it's a mess, but your kids will thoroughly enjoy it! Try making these fun bubble blowers this summer.
Also, learn how to make your own homemade bubble solution!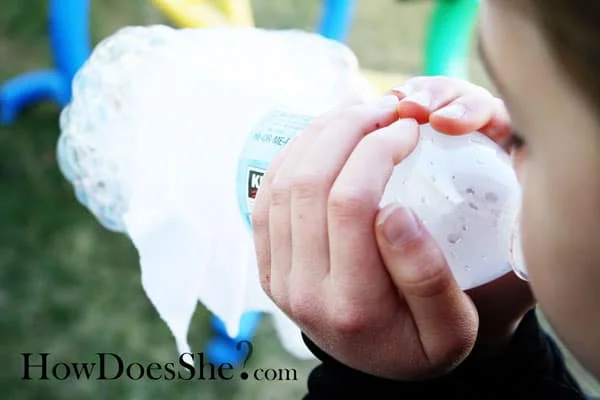 3. DIY Puffy Sidewalk Paint
Sidewalk puffy paint has always been a hit at our house! You can paint it on the sidewalk with a paintbrush, or you can shake it up using these condiment bottles and then spray it on the sidewalk.
You can make this project educational by writing letters, words, or shapes on the sidewalk.
4. DIY Magic Sidewalk Chalk Paint
What child doesn't love to paint? This easy chalk paint project only takes three ingredients and is washable. So get out your paintbrushes and let your child create a perfect masterpiece on your sidewalk or driveway.
5. Kids Scavenger Hunt & Free Printable
Who doesn't love a good scavenger hunt? Grab your free scavenger hunt printable below and let the kids go on a scavenger hunt together. Make sure they bring an adventure bag with all of their favorite outdoor adventure tools.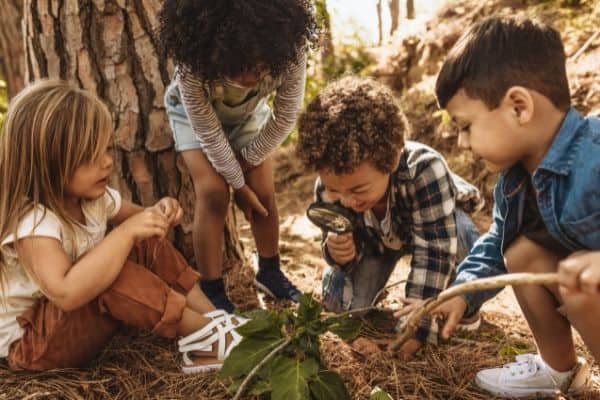 Fun summer crafts:
6. Sponge Bombs
Have you ever heard of sponge bombs? Well, if not, now is the time. These sponge bombs are a great way for kids of all ages to pass the time. If your kids like getting wet on a hot day, these will be a hit. Best of all, all you need are sponges and twine to get the party started.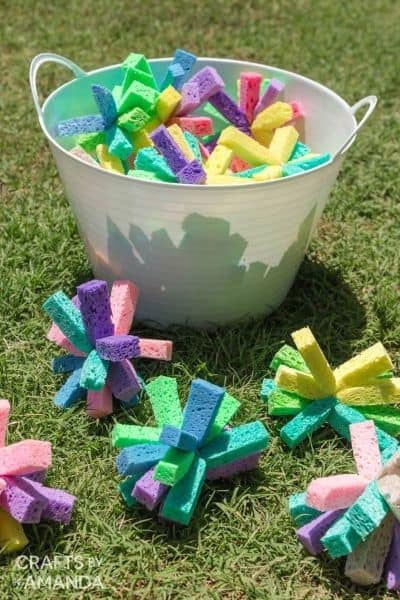 7. Build A Fairy Garden
Fairy gardens are so much fun to make. And even more fun when the littles get to join in. Suppose you haven't had the pleasure of building a fairy garden with your child. This summer is a great chance to give it a try.
The Dollar Tree has the perfect affordable fairy garden supplies, or you can purchase a fairy garden kit. Also, make sure to check out these fun garden crafts!
8. Make A DIY Outdoor Exploring Kits
Do you want to take playtime outdoors this summer? With this DIY outdoor exploring kit, you can. Use this fun guide to help your child create their own exploring kit. Fill it with binoculars, magnifying glass, notepad, and more.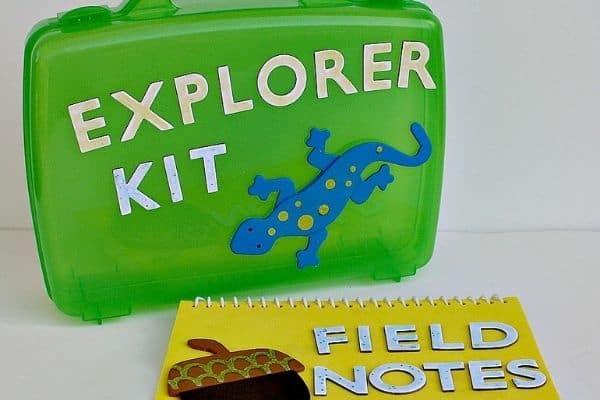 9. How To Tye Dye
Tye dye is totally in right now. So what better time than now to make tye-dye shirts, towels, pants, you name it. If you haven't tye-dyed before, grab a tye-dye kit or follow the tutorial in the link below.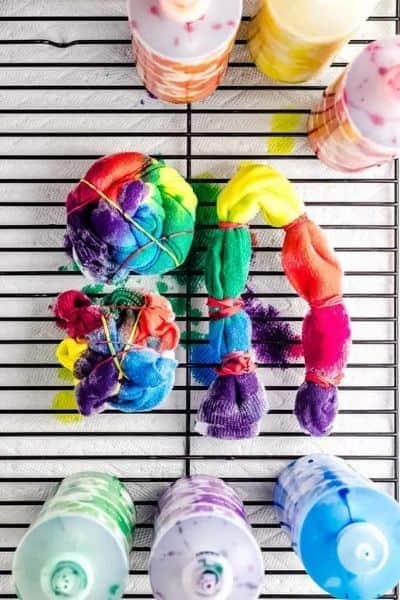 10. Water Balloon Painting
Looking for a fun, creative activity your kids will absolutely love? Give a go at water balloon painting. We all know kids love water balloons. Well, imagine if you let them fill them up with paint. Then throw them or drop them onto paper. This fun activity will be a highlight of your child's summer for sure!
Grab some water balloons, paper, and paint, and then give this a go!
11. Build Your Own Foil Stream
Build a tin foil river outside on a small hill. Gather watering buckets and small floatable toys that can glide down the tin foil. We've done this multiple times, and it is always a hit with young kids.
If you are outdoor preschool activity, this one will for sure be a hit!
My Amazon Picks:
12. Water Gun Painting
It wouldn't be summer without a water gun painting! If you haven't tried a water gun painting before, it's really fun. Grab a canvas, water guns, paint, and head outdoors.
I recommend combining this with some kiddy pool time, especially if you have more than one child, as we know the paint will be squirted in other places besides the canvas.
13. Grow A Sunflower
Sunflowers are easy to grow, making them one of the best flowers to grow with your child. Let your child experience planting and nurturing their own plant.
Once your seed is in the dirt, spend a little time each day talking about your sunflower, and let everyone in the family take a guess when it will first appear at the top of the soil.
14. Pizza Box Solar Oven Smores
Next time you have a pizza box, save it and work with your child to create a pizza box solar oven. Then place your smores inside in direct sunlight and watch your smores cook. This idea is both genius and CREATIVE!
This makes a fun camping activity as well!
15. Sunscreen Painting
Who would have guessed that you can actually paint with sunscreen? This fun stem activity would be great at the beach or in your backyard. Or better yet, if you're looking for an easy way to introduce sunscreen to your little, this might just do the trick.
Sunscreen is usually only good for one year! So if you have extra old sunscreen from last year, this makes for outdoor fun for preschoolers.
16. Water Play Stations
Kids love water activities in the summer, especially when they can get their hands on new exciting objects. This summer, start saving your recyclable plastic containers. Clean them out, and then let your child enjoy some water play.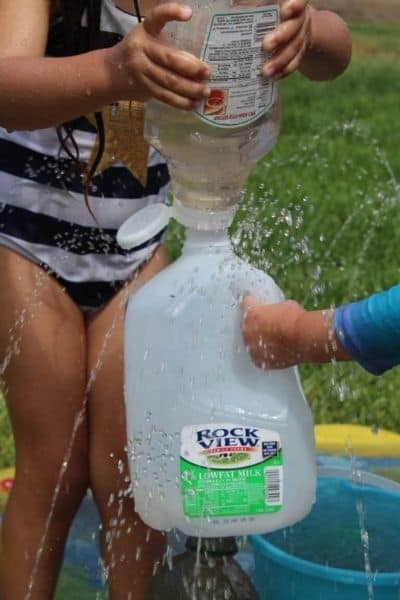 17. Animal Washing Station
An animal washing station is a must this summer. Grab your child's favorite collection of animals, or buy some new ones as a surprise. Set up three water stations. One for the dirty animals, one for washing, and one for rinsing.
If you don't have big Tupperware bins, these are a great purchase as they have so many uses in the summer. Make sure to try this dinosaur-washing activity!
18. Construction Zone Sensory Bean Box
Are you looking for a fun sensory activity that can be done outdoors? Fill dried rice and beans in a box or Tupperware. Then add construction trucks and a few cars.
Pair this fun outdoor activity with these fun construction printables for preschoolers!
19. DIY Chalk Recipe
Did you know that you can make your own chalk at home? What a fun summer activity! Grab your kiddo and follow along with the recipe to make your own chalk.
20. DIY Rainbow Rice Sensory Bin
Have you ever set up a sensory activity bin with rainbow rice? This fun sensory bin walks you through how to make your own rainbow rice. Your child will dump, pour, and mix the colors together.
This is a great activity for those just learning their colors and working on their hand dexterity. Older kids love it because of the bright colors, because who doesn't want to play with rainbow rice?
21. Rain Painting
Have you ever used the rain to help you create a beautiful painting? Grab some washable markers, and watercolor pencils, and let your child draw a picture of their choice.
Then set their painting out in the rain. Let your child watch as the colors blend together, creating a masterpiece.
22. 3D Homemade Bubble Project
Are you looking for an educational outdoor bubble project? If so, grab a handful of straws and pipe cleaners to make your own shape bubble wands. Once they are made, dunk them in bubble solution, and the shapes come to life.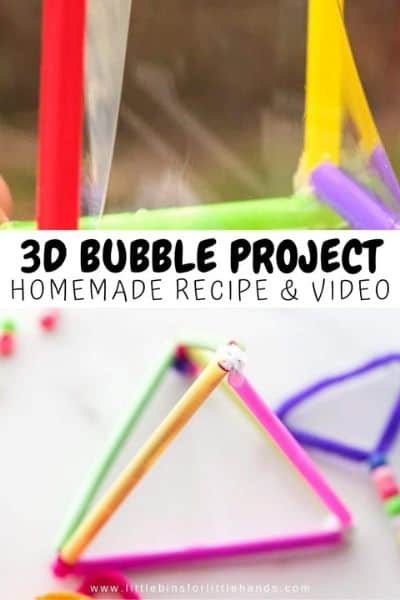 23. Pool Noodle Ring Toss
Looking for a fun outdoor nature activity? Grab a pool noodle and make this ring toss game! This outdoor activity would be fun for the whole family.
24. Bubble Foam
Who doesn't love foam? Follow along using the link below to create your own foam! You can also grab your favorite beach-themed books and water toys to join your foam party.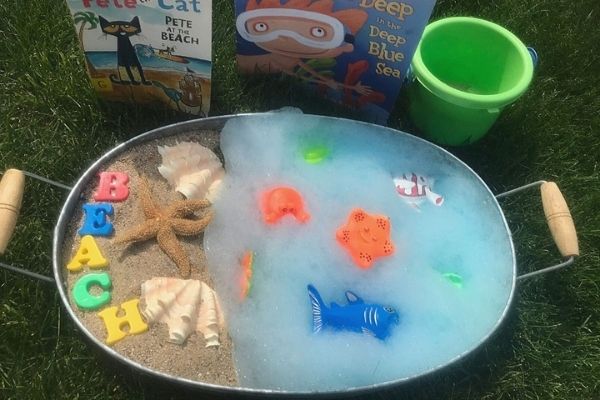 25. DIY Garden Stepping Stones
Stepping stones aren't only fun to create, but they also make amazing keepsakes that you can take with you where ever you go.
Let your child create their own stepping stone. Add rocks, glass beads, or even a handprint. Seeing these in your garden or yard will bring a smile to your face for years to come.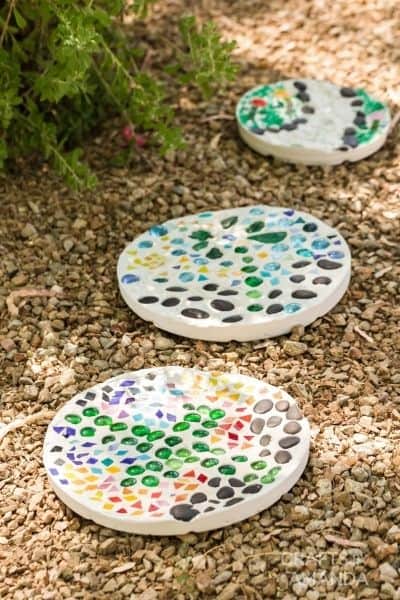 26. Pool Noodle Boat
Pool noodles can make the most excellent boats! Everyone can make their own pool noodle boat and then bring them to the lake and watch them float. This easy-to-do activity would be fun for the whole family.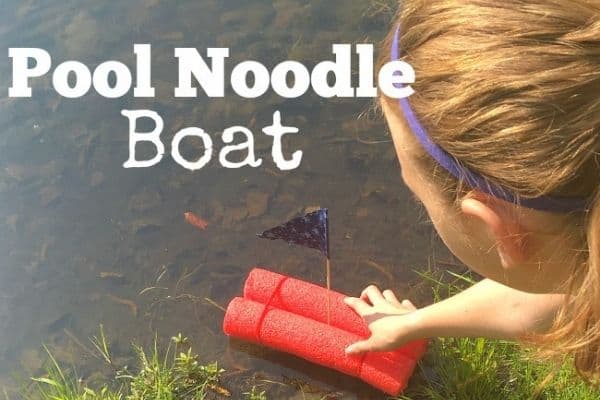 27. Try making paper plate frisbee crafts!
28. Make a nature color wheel with items from the outdoors!
29. Go on a frog hunt! Search near and far for the largest toad you can find.
30. Pick some flowers, and make flower soup!
31. Grab some paint, and do some rock painting!
32. Try this fun walking rainbow science experiment.
33. This volcano vinegar experiment is a must-try.
34. Do an outdoor summer ice dig! Freeze some toys and let your child dig away!
35. Give this beach scavenger hunt a try this summer!
Must-Read Nature Preschool Theme Books
Be sure to check out these great books all about the outdoors! These make for a great addition to any outdoor preschool activity.
Backpack Explorer: One the Nature Trail
This is a great take-along for any camping trip. This fun field guide is great for young explorers.
Encourage your little explorer to get outside. This book is full of outdoor activities
Fun Outdoor Activities For Kids- Summary
Summer is a great time to get outside and bring out the best in every kid. From playing games like hide-and-seek to water fun, there are so many ways to make the most of these long summer days.
By choosing one or more of the 35 outdoor activities for kids listed here, children everywhere can enjoy their summer holidays with smiles on their faces. Plus, it's a fantastic way to keep their energy levels low and spirits high! So what are you waiting for?
Let's give our little ones every opportunity we can to have a blast under the sun this summer season!
We hope you enjoyed this list of outdoor summer activities for kids as much as we enjoyed putting it together.
Pin this list to come back to it whenever you need some creative inspiration.
Summer crafts: