20 Fun Fall Handprint Crafts For Kids Of All Ages
It's Autumn! The leaves are changing, the pumpkins are ripe for the picking, and it's getting chilly outside. In other words, fall is here. And nothing says "fall" like some good old-fashioned crafting with your little ones.
Here at Kidz Craft Corner, we have 20 of our favorite fall handprint crafts that will help you get into the spirit of autumn this season.
Notice: This post contains affiliate links. To learn more, read our Disclaimer Here.
You'll find loads of inspiration here, from handprint owls and sunflowers to adorable fall handprint keepsakes that you'll treasure for years to come. All you need to do is grab a few supplies and let the crafting begin!
Fun craft ideas:
20 Fun Fall Handprint Craft Ideas
Celebrate autumn's colors with this fall tree handprint craft using watercolors!
Simple, fun, and easy to put together, this activity will bring a smile to your little one's face!
Looking for something fun and creative to do with the kids? Here is a fun salt dough pumpkin handprint craft for you to try!
Toddlers and preschoolers will have a great time making this autumn-themed salt dough keepsake!
If your child is learning to use scissors, this hand-trace Fox craft is a fun and creative activity to keep up the practice!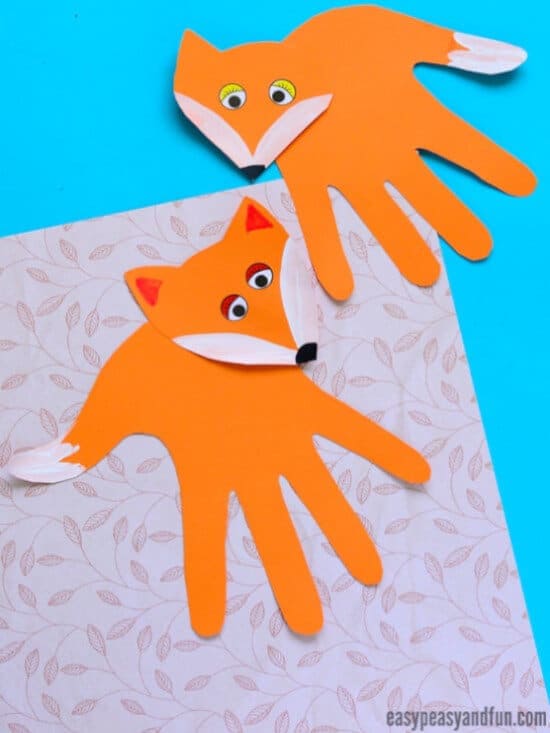 This sunflower handprint craft is a lovely keepsake to make with the kids during the fall season.
All you need to make this adorable apple tree handprint craft is cardstock, pom poms, and glue!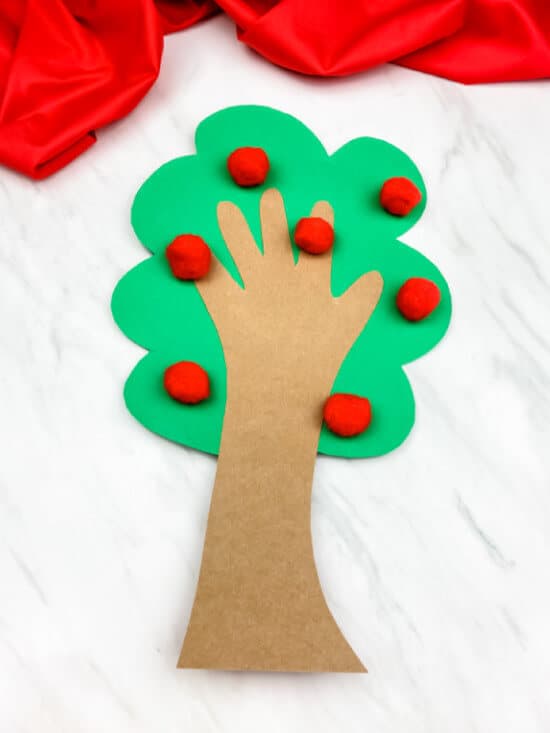 This owl craft is the perfect indoor activity to keep the kids entertained on chilly fall afternoons!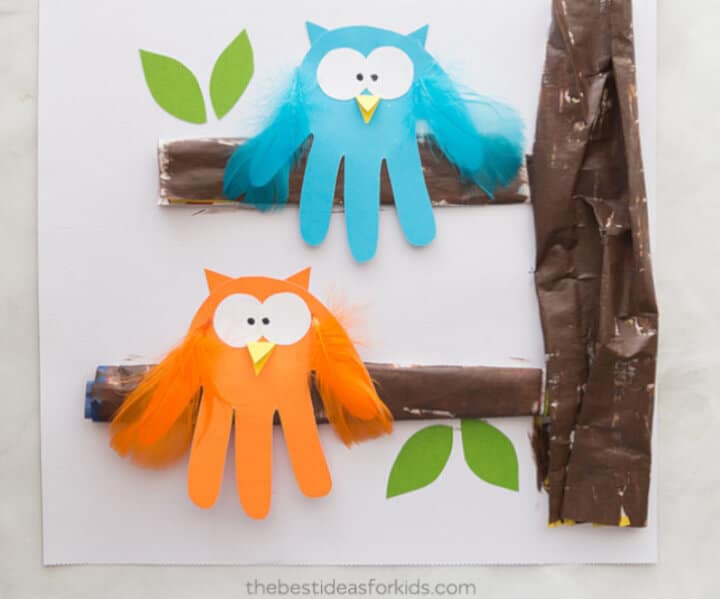 Making this Paper Roll Printed Fall Handprint Tree craft is a mess-free and fun-filled activity encouraging kids' crafty side.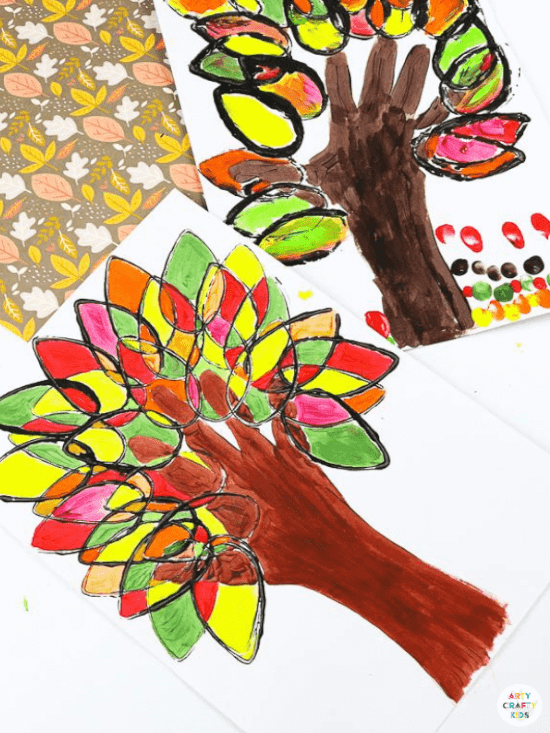 Follow the step-by-step instructions for this craft and make a fun scarecrow craft for the Fall season with the kids!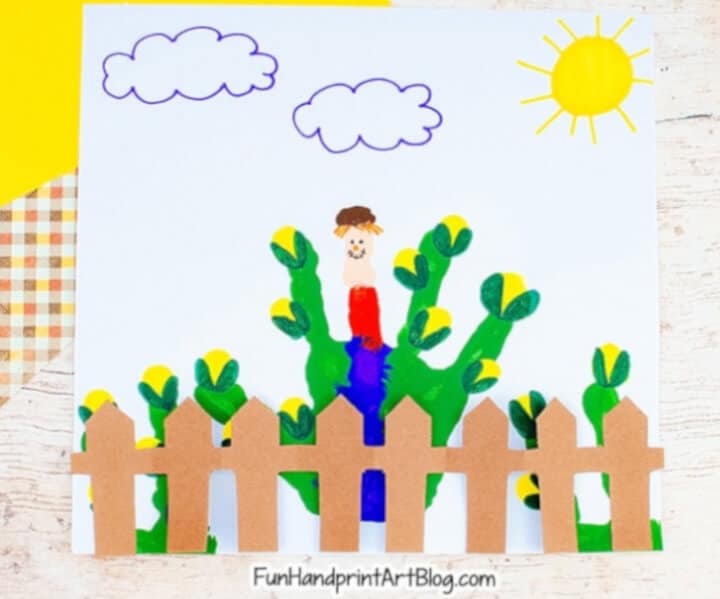 Fan of papercrafts? Then, you need to try this one! This handprint hedgehog craft is a mess-free fun activity little ones will love making!
These crow cuties are a perfect kid-friendly craft to make to welcome the fall season!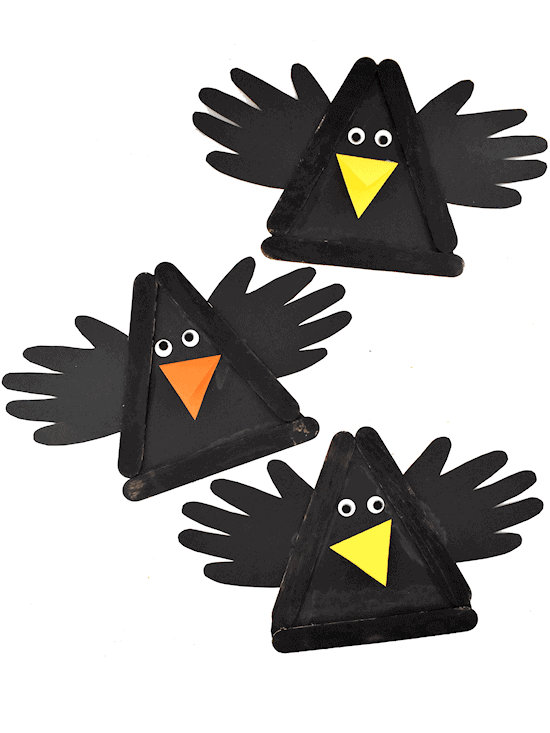 Have tons of tissue paper around? Turn them into lovely autumn leaves and make this handprint fall tree craft!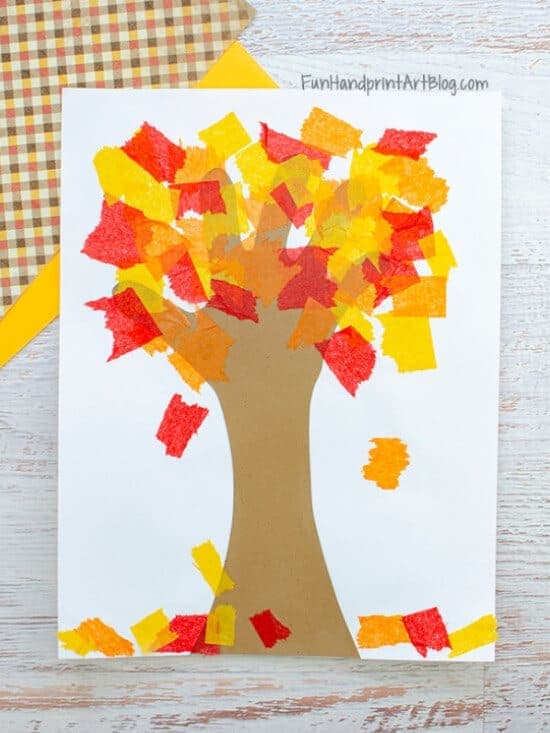 This Spider Handprint Craft is an ideal craft to make during Halloween but can also be a great activity to make any time of year!
This keepsake is so cute to make for Halloween! Kids will have fun and explore the clay texture and work on their fine motor skills.
The best? You can use air-dry clay, oven-bake clay, or even salt dough!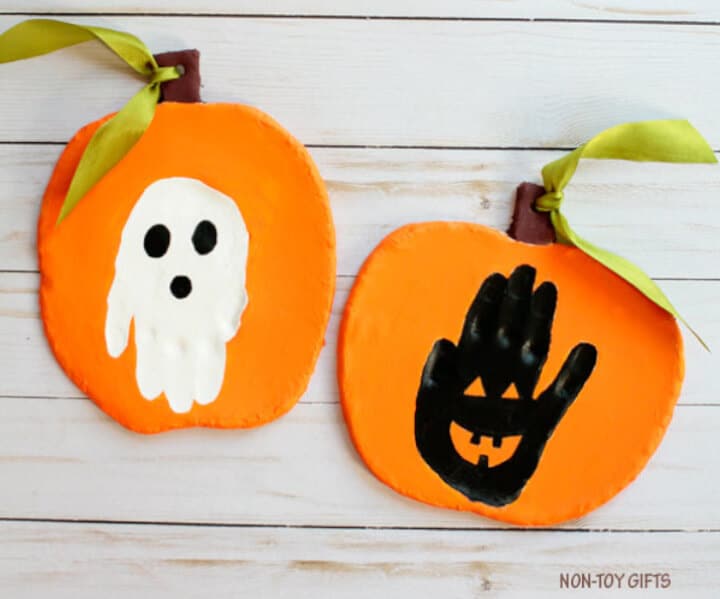 A spooky black cat is one cute craft to make for this Halloween! It's a wonderful last-minute craft little ones can make with simple supplies like papercraft, tape, and pens!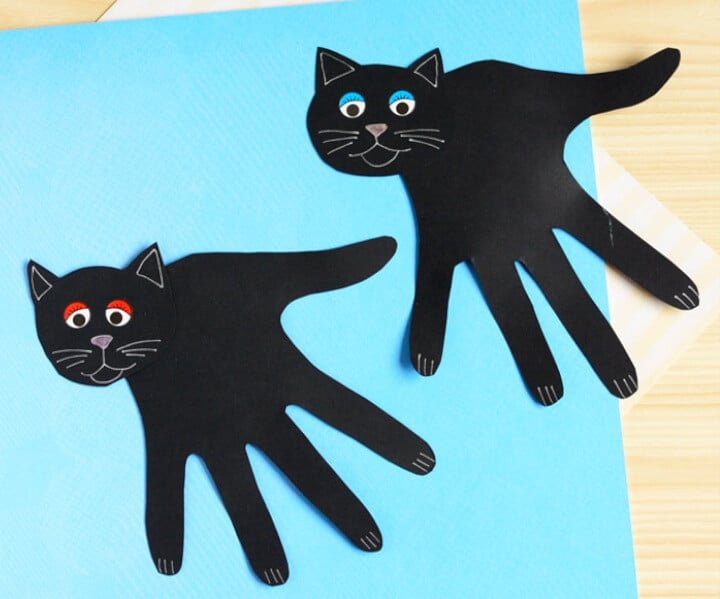 If you're looking for a hands-on activity that will keep little hands busy and ready for this spooky season, check out this cute ghost-inspired handprint craft!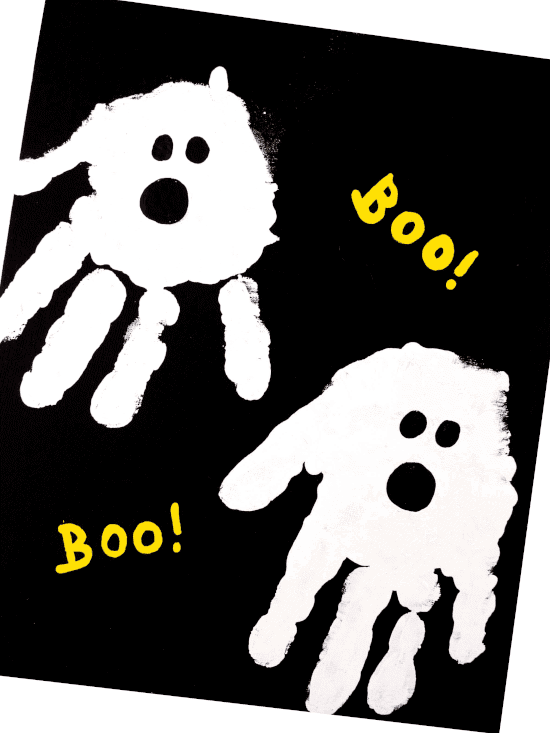 If you're running out of time, this spooky Salt Dough craft is a total lifesaver! You can make different Halloween-inspired characters like Frankenstein, vampires, or ghosts!
This year's Thanksgiving, capture your little one's handprint following the steps of this craft.
Your kids can explore texture by imprinting their hand shape onto the salt dough and making a cute turkey!
This is such an amazing craft to do with little ones! It allows kids to explore the wonderful world of Kandinsky art while making an adorable Handprint turkey art project for fall!
This craft is a great way to encourage creativity and fun in kids of all ages, using just cardboard rolls. Plus, it's super easy to put it together!
In less than 20 minutes (or less!), your kids can make this eye-catching tree with their handprints, perfect to celebrate Thanksgiving in a fun and crafty way.
Fall Handprint Crafts- Summary
Handprint crafts aren't only fun they can be turned into a great gift that family members or yourself will cherish for years to come.
So grab your art supplies and your littles and start crafting. =)
If you enjoyed this craft, make sure to save it for later and follow us on Pinterest for more fun craft ideas.
Fun craft activities: