22 Fun St. Patrick's Day Crafts For Preschoolers
With St. Patrick's Day just around the corner. Are you ready for some leprechaun fun?
Here are 22 St. Patrick's Day Crafts for preschoolers that your children and students are going to LOVE! From rainbow-inspired crafts to shamrocks, leprechauns, and leprechaun traps, there's something here for everyone.
Notice: This post contains affiliate links. To learn more, read our Disclaimer Here.
We've also included some fun ideas that are perfect for the legend of the pot of gold at the end of the rainbow. Whether you're making puppets or photo keepsakes, enjoy this time crafting and making imaginative creations with your kids.
Other fun crafts:
Easy Crafts for St. Patrick's Day
1. The Rainbow Paper Craft
This fun paper rainbow project is a great way to introduce St. Patrick's Day. Grab your free rainbow printable template here and get started by following this step-by-step guide.
2. Leprechaun Beard
This leprechaun beard project is so fun! Get creative and let your child see what they would look like as a leprechaun. Once they are done with this project, do a little photo shoot with them looking like a leprechaun.
by Fun Money Mom
3. Blow Painting With Straws
Have you ever tried to paint a rainbow with a straw? This project only requires a straw, paint, and a piece of paper. Let your child blow each line of paint. Can you see the rainbow?
4. Mr. Lucky Shamrock Craft
Do you have an assortment of yarn lying around? If so, this fun shamrock craft is a must.
by 123 Homeschool 4 Me
5. Toilet Roll Leprechaun Craft
Kids love toilet roll crafts. Something about waiting until all the toilet paper is gone gives them a thrill and teaches them patience. It's amazing what a simple toilet roll can be turned into, such as this neat leprechaun craft.
by The Best Ideas for Kids
Must-read books:
6. Rainbow Pot of Gold Planter
This rainbow pot of gold not only makes a fun craft but a great gift as well. We love to make cute holiday crafts to gift to friends, grandparents, and neighbors. This St. Patty's Day craft idea really tops the charts.
by Crayons and Cravings
7. Popsicle Stick Leprechaun Craft
Every kid loves popsicle stick crafts. Grab some popsicle sticks and get to work creating this fun popsicle stick leprechaun craft.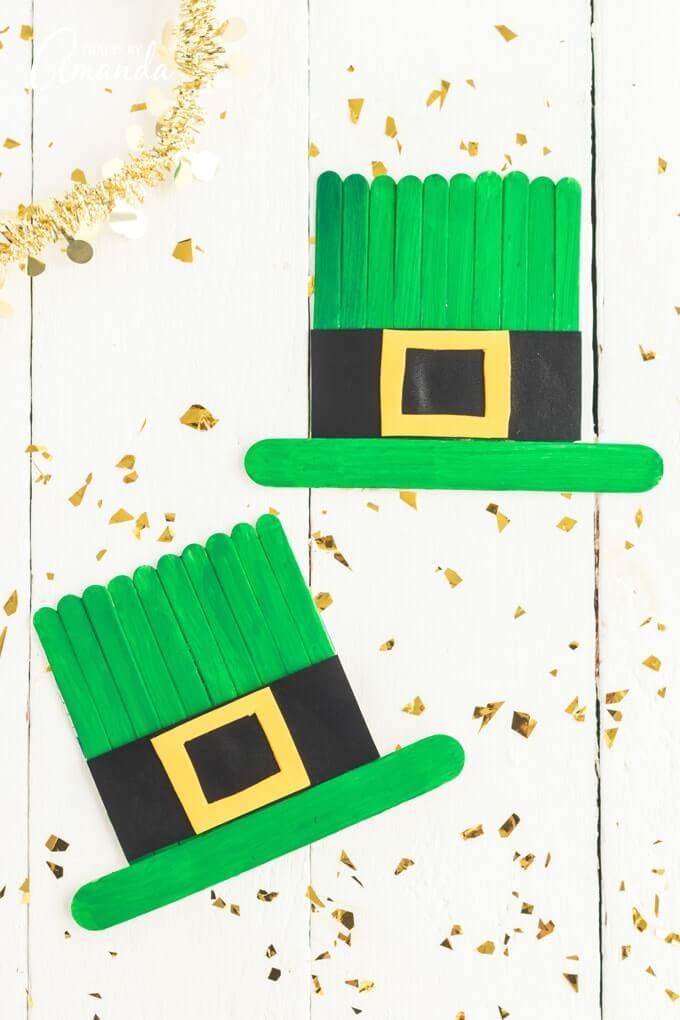 by Crafts by Amanda
8. Salt Dough Shamrocks
Aren't these salt dough shamrocks the cutest things? Kids love working with salt dough. Not only is it fun, but it's also a great activity that works on their hand dexterity. This is a great starter project if you haven't worked with salt dough before.
by Rainy Day Mum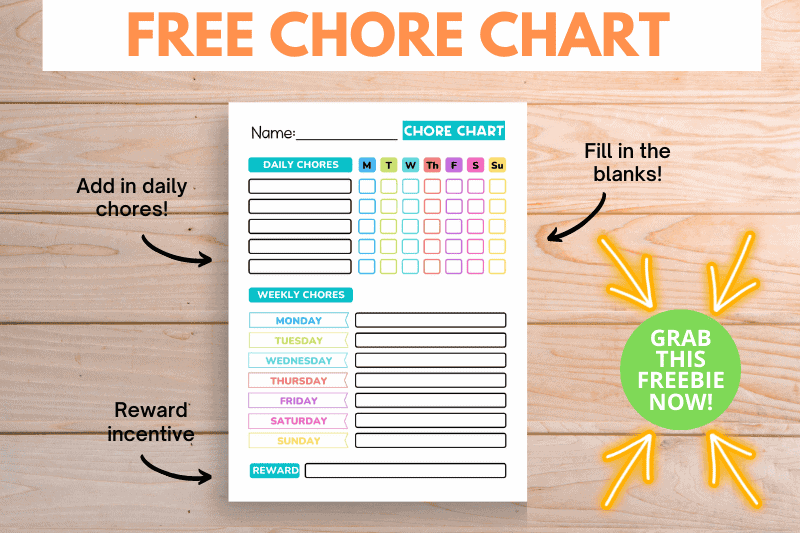 9. Trim the Leprechaun Beard Craft
Have you ever trimmed a leprechaun's beard before? No, well, now you can. Not only is this a great project, but it is also so much fun watching your little one trim the leprechaun's beard.
by Hello, Wonderful
10. Pot of Gold Popsicle Stick Craft
These little popsicle pots of gold are adorable! These are such fun little trinkets to make, no matter your child's age. Also, make sure to check out these fun unicorn popsicle stick crafts.
by Artsy Craftsy Mom
11. Leprechaun Trap
I don't know about your kids, but mine are obsessed with trying to catch the leprechaun every year. If your kids want to try it out, give this fun leprechaun trap a try.
by Mombrite
12. Leprechaun Corner Bookmark
If you are looking for a leprechaun craft and you have a child who loves to read, they will love this leprechaun bookmark.
by Red Ted Art
13. Rainbow Jar Craft
This is probably one of the coolest rainbow crafts I've come across. Make sure to give this unique rainbow jar craft a try.
by A Little Pinch of Perfect
14. St. Patrick's Day Perler Bead Patterns
Have you let your child use Perler beads before? If not, it's a must! Perler beads keep both my 4 & 8 year old entertained for a least an hour at a time. These beads are actually really fun to work with. Celebrate St. Patrick's Day crafting with these Perler bead patterns.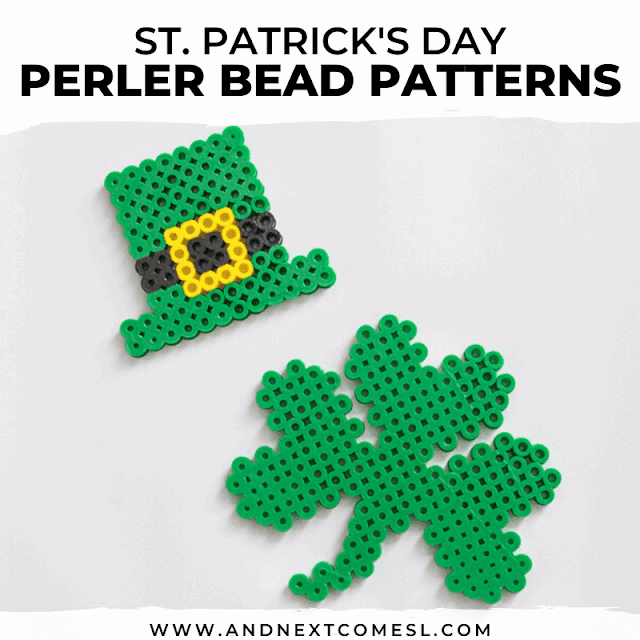 by And Next Comes L
15. Quilled Rainbow Craft
This quilled rainbow craft is so neat! Have your little one learn the colors of the rainbow while attempting this fun craft together.
by Artsy Craftsy Mom
16. Paper Plate Leprechaun Craft
You can make a wide variety of crafts using paper plates, from ice cream cones and rain clouds to these neat little leprechauns.
by Simple Everyday Mom
17. St. Patrick's Day Puppets
Arent these St. Patty's Day puppets the cutest? Kids love puppets! Create your share of fun St. Patrick's Day puppets, and then have your child put on a little play using them when they are finished. Also, make sure to check out these fun unicorn puppets.
by Big Family Blessings
18. St. Patrick's Day Window Art
Window art is so fun! If you'd love to decorate your windows for St. Patrick's Day, give window art a try!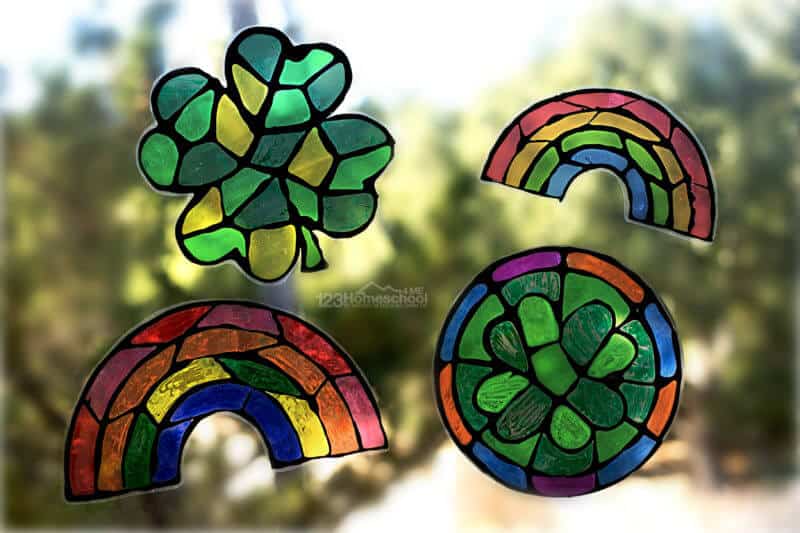 by 123 Homeschool 4 Me
19. Shamrock Photo Card
Are you looking for a unique way to send a card on St. Patrick's day? Send them a shamrock photo card. All you need is paper and a picture, and then decorate it however you want.
by The Soccer Mom Blog
20. Leprechaun Photo Craft
This leprechaun photo craft is honestly hilarious! They also make a great keepsake you can keep from year to year or give as a gift.
by Simple Everyday Mom
21. Paper Plate Rainbow
Here is another great way to make a paper plate rainbow to celebrate saint patty's day!
by Little Ladoo
22. Shamrock Suncatcher
We are big fans of suncatchers! This shamrock suncatcher is a great project for preschoolers.
by Mommy Evolution
Summary – St. Patty's Day Crafts
There you have 22 fun craft ideas for St. Patty's Day that I hope you and your kids will love! Give a few a try, and let us know your favorite Saint Patty's Day craft in the comments below.
For more kid's craft ideas, make sure to save this post for later and follow us on Pinterest.
Related crafts: