Do your kids love sweet treats? Then they are definitely going to enjoy making these fun ice cream cones.
Each of my kids chooses to recreate their favorite ice cream flavor. We made quite a few of these ice cream cones because every kid has multiple favorite ice cream flavors.
Have your kid pick out their favorite ice cream flavors, and let's get started.
Notice: This post contains affiliate links. To learn more, read our Disclaimer Here.
Ice Cream Cone Project Details
Age Group: 2+ yrs
Difficulty: Super Easy
Time To Complete: 15 min
The time to complete this craft depends on multiple factors. If you cut out the pieces, it will go much faster. However, I challenge you to let every kid cut out and decorate each cone on their own.
This is a great opportunity for everyone to work on their cutting skills.
Other fun crafts:
Collect Your Supplies

For Your Ice Cream Cone Craft
Use the supply list below to start collecting the items you will need for the paper plate ice cream craft. If you don't have something on the list, find something to supplement it.
Supply list:
Sprinkles or other fun stuff to decorate your ice cream cone papercraft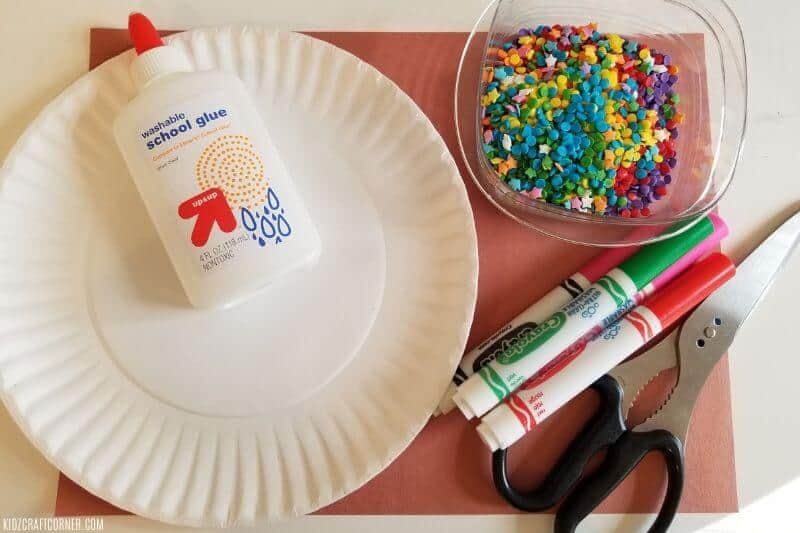 Recommend products:
Step 1: Trace Your Ice Cream
Once you have collected your supplies above, start by grabbing a pencil and tracing out the ice cream on a paper plate. If you don't have a paper plate on hand, feel free to use paper or other available supplies.
If you have older kids, let them trace out their own cones. We used this same shape for a rain cloud project as well.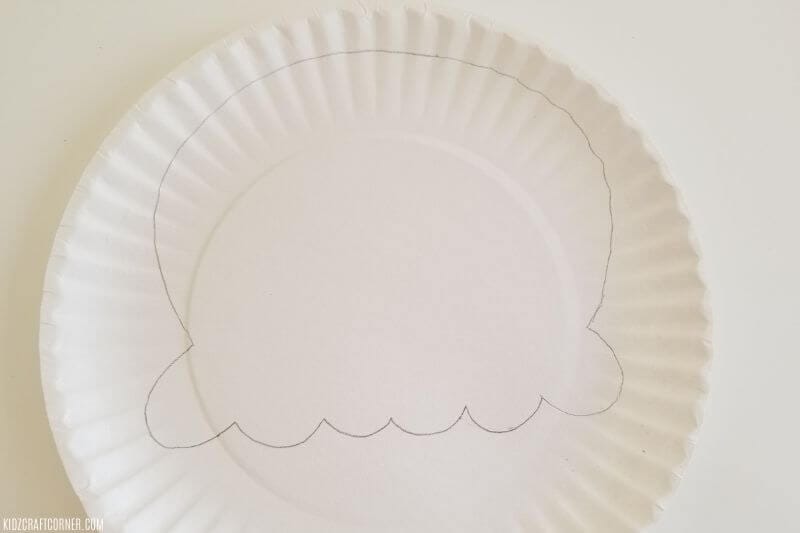 Step 2: Cut Out Your Ice Cream Cone
Now it's time to cut out your ice cream and cone. For the cone, use a pencil and trace out a triangle on a piece of paper. Let your child pick out what color cone they would like to use.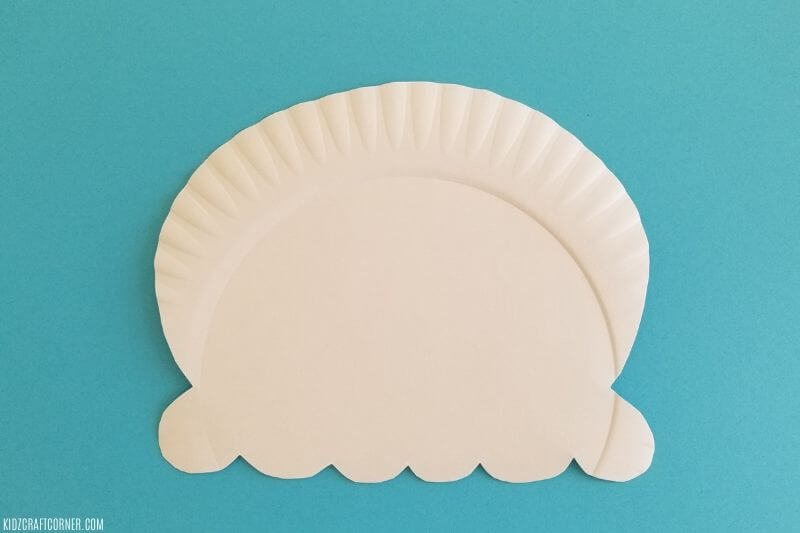 Step 3: It's Time To Decorate Your Ice Cream Craft
Once everything is cut out, it's time to start coloring. You can choose to have your kids color with colored pencils, crayons, markers, or paint their ice cream cone.
We went the easy route and just used crayons.
Feel free to add decorations to each cone. We used real ice cream sprinkles, and my kids loved it.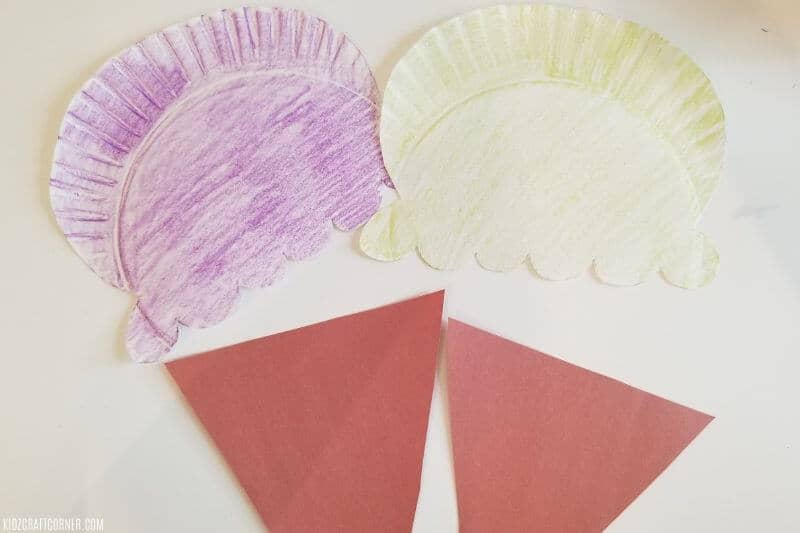 Step 4: Glue Your Ice Cream Cone Together
Lastly, it's time to glue your ice cream cone together and enjoy your creation.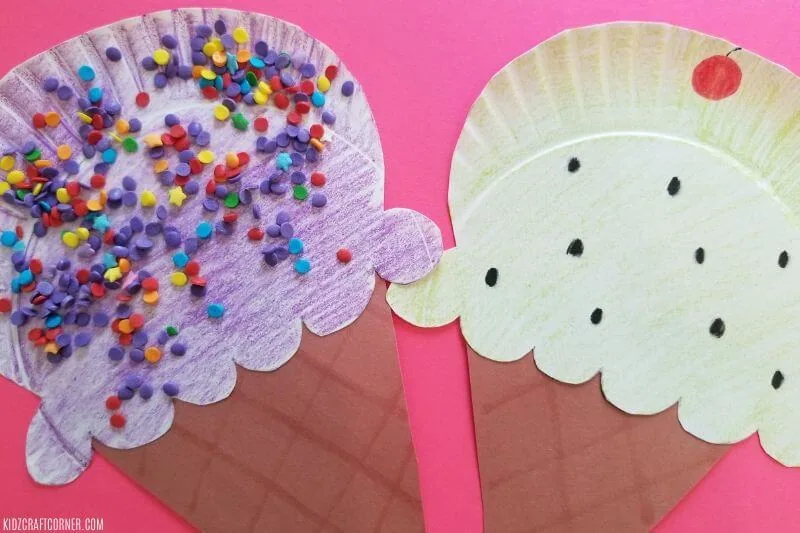 Ice Cream Cone Craft- Final Thoughts
I hope you have an absolute blast recreating this fun ice cream craft. Kids love ice cream, so I can promise this ice cream craft will be a hit!
If you enjoyed this ice cream craft, follow us on Pinterest for more kid's craft ideas!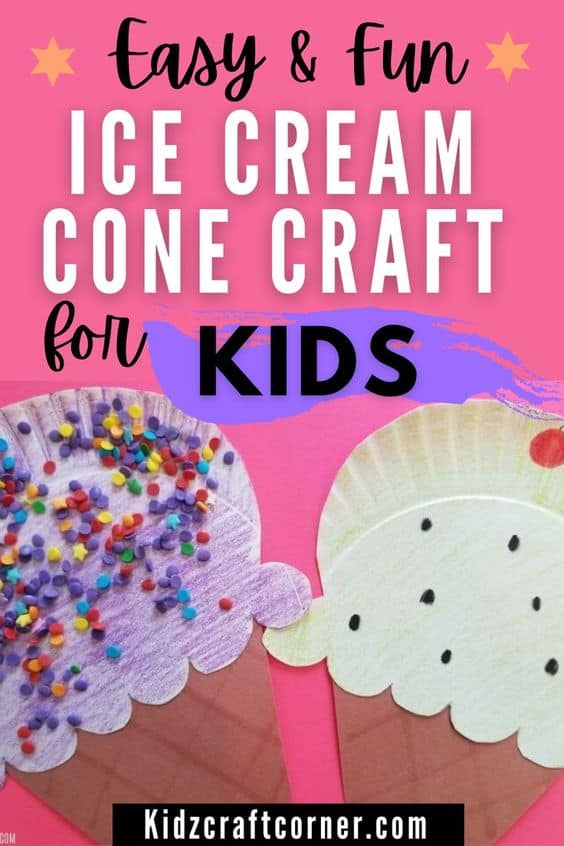 Must have craft supplies:
Fun crafts: