Non Candy Easter Basket Ideas For Toddlers, Kids, And Tweens
Are you searching for creative Easter basket ideas that don't include candy and chocolate? Look no further! We've compiled some of the best non-candy Easter gift ideas for toddlers, kids, and even tweens – perfect for an egg-cellent holiday surprise.
From educational toys to games and craft materials, your littles will love these unique presents that are guaranteed to bring a smile to their faces.
Here we've rounded up some great ideas to take your Easter rabbit's haul way beyond sugary confections. Read on for fun and unique non-candy Easter basket ideas sure to make your little ones hop with glee!
Notice: This post contains affiliate links. To learn more, read our Disclaimer Here.
Related crafts: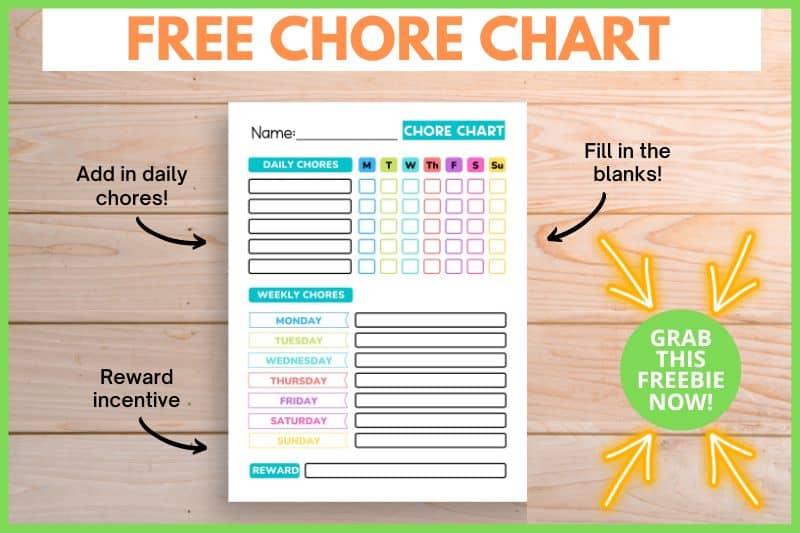 Best Non Candy Ideas For Easter Baskets
Easter is just around the corner, and it's time to start thinking about Easter baskets. If you have kids, you know that candy is a popular option, but plenty of other non-candy options can fill an Easter basket!
Here are some ideas for toddlers, kids, and tweens.
Non Candy Easter Basket Ideas For Toddlers
For the littlest ones in your life, consider filling their baskets with age-appropriate toys like stuffed animals, shape sorters, or books.
You can also add items like bubbles and sidewalk chalk for outdoor fun. Another great idea is to include a few small bags of trail mix as a healthier snack option.
Check out more best Easter basket ideas below!
These egg-shaped crayons are perfect for any young child's Easter Egg basket!
Bubbles are a great way to keep toddlers entertained and fit perfectly in any size Easter basket!
Beach toys are an essential Easter basket idea! With Spring right around the corner, beach toys make the best Easter basket stuffer.
What a fun addition to any toddler's Easter basket!
After a long winter, most young kids have usually outgrown their sandals from the year before. Which makes them a great addition to any Easter basket.
Shape sorters are a great way for toddlers to learn about shapes and colors. Plus, they can practice their motor skills!
A cool pair of sunglasses is always fun. Not only do they provide protection from the sun, but they can also make your little one feel like a movie star!
There isn't a better way to celebrate Easter than by reading an Easter book together as a family.
A stuffed animal will provide comfort and companionship for your toddler. Plus, they can take it everywhere they go!
Puzzles are perfect for keeping toddlers entertained and helping to develop problem-solving skills. Plus, this rainbow stacking puzzle is so fun!
Aren't these sidewalk chalks the cutest? Add a handful to your child's Easter basket this year.
Add a small toy to your child's Easter basket this year.
Non Candy Easter Basket Ideas for Kids
For children between the ages of 5 and 19 years old, there are lots of fun items to choose from. A few ideas include puzzles or board games (especially those made with eco-friendly materials), art supplies like paints or markers, stickers, and small craft kits.
Include items they can use while playing outside, like kites or jump ropes. To round out the basket, add some easy-to-eat snacks such as popcorn or pretzels.
Water bottles are an awesome gift, and you can never have enough.
We got one of these for both of our children for Christmas, and it's been, hands down, the best gift!
How cute are these fun Easter egg play doh's! You can put a few in their Easter basket and hide the rest around your home for your kids to find.
Sticker books are always fun! Grab one and throw it in your child's Easter basket.
Squishy toys have really been a huge hit over the past two years! You can go wrong with throwing one or two into your child's Easter basket this holiday!
What kid wouldn't want a fun pair of bunny slippers in their Easter basket?
These mini-gliders are amazing!! We personally love ours, so I can't recommend them enough. Plus, they are small, making them perfect to stick in your Easter basket.
If your child loves bouncing balls, they will love these moon balls!
Every child needs a pair of binoculars. Don't forget to pair it with a good bird book!
Non Candy Easter Basket Ideas For Tweens
As kids get older, their tastes change, so it's important to tailor their basket accordingly. Consider adding things like earbuds or headphones for listening to music on their devices; activity books such as coloring books or crossword puzzles; card games like Uno; wind chimes for outdoor decorating; charm bracelets; and sports equipment like frisbees or balls.
Don't forget a few snacks too! Trail mix is always a good choice, but you could also include items such as granola bars or energy bites for long days of playing outdoors.
Hair chalk is a fun way for kids to experiment with their looks. This makes for a fun Easter basket filler.
A mini camera can help unleash your tween's creativity and inspire them to take beautiful photos.
Get your tween ready for beach season with a new towel.
What child wouldn't love to receive a fun floaty to float at the beach or lake this summer?
If you love family game night as much as we do, consider adding a game to your child's Easter basket this holiday!
There are so many different kinds of unique pens, paint pens, and glitter pens. If your child likes to doodle, they will love these pens.
Has your child tried making origami yet? This is a fun pass time for all ages!
Try this Easter Challenge game! It fits perfectly in any Easter basket!
Summary – Non Candy Easter Ideas
Whether you're shopping for toddlers, kids, or tweens this Easter season, there are plenty of non-candy options available! By including items that will inspire creativity and encourage outdoor playtime, you'll be sure to have happy kids this holiday season!
Get creative with your choices and think outside the box when it comes to creating an Easter basket that your little ones will love! Happy shopping!
Join me on Pinterest for more kid's crafts, activities, printables, and more!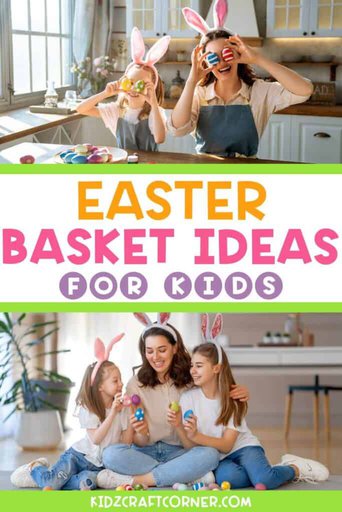 Related craft ideas: