Easy Cactus Handprint Craft For Kids
The perfect preschool cactus craft
Who doesn't love a good handprint cactus craft? We recently traveled to Arizona for the first time, and my kids absolutely loved all of the giant cactuses.
So when we got home, it was all things cactus. So this cute little cactus handprint craft did not disappoint.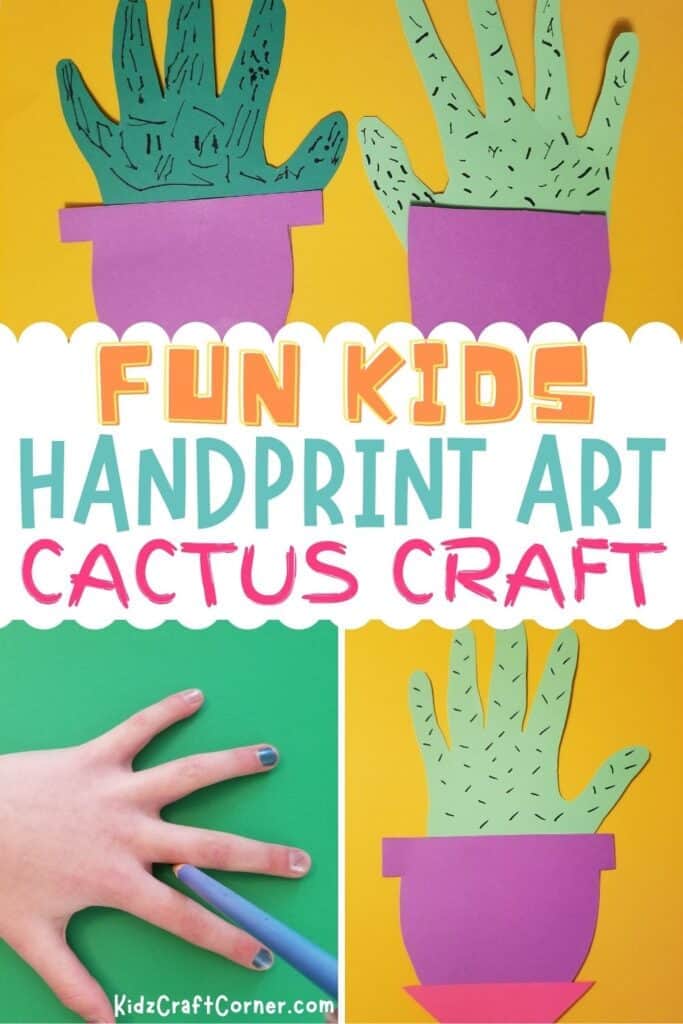 Notice: This post contains affiliate links. To learn more, read our Disclaimer Here.
If you are a big fan of handprint crafts like we are, you are going to love this handprint cactus craft.
Not only are these handprint projects fun to make. They also make great keepsakes and gifts to friends and family.
Handprint Craft Details:
Age Group: 2 – 9 years
Difficulty: Easy – with the help of an adult
Time To Complete: 20 minutes
Two years of age is a great age to do crafts, especially handprint crafts, so we can remember just how small their hands really were.
However, for this project, 2-4 year-olds will need some help with tracing and supervision cutting with kid-friendly scissors.
Supplies Needed to Make This Cactus Handprint Craft
The supplies list for this craft is minimal. Like most crafts we make on Kidz Craft Corner, you can always supplement art supplies with craft items you do have.
Here's what you'll need to complete this handprint cactus:
Now that you have collected your supplies let's get started! I hope this cactus craft for kids will be a hit in your house like it was ours.
Other fun crafts:
Step 1: Trace out your handprint
Have your child trace out their handprint onto cardstock paper. Depending on your child's age, help them trace out their own handprint.
Parent: Also, don't forget to trace your own handprint. Doing the craft together makes the project even more fun. And your child will love that you are joining in and not just "helping."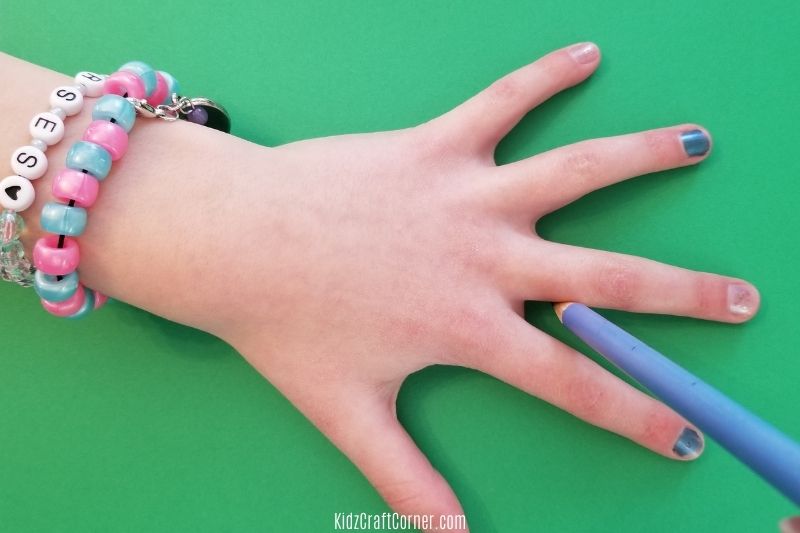 Must have craft supplies:
Step 2: Cut out a pot for your handprint craft
Now, its time to cut out a garden pot for your handprint. Let your child pick out what colored paper they would like to use for their future cactus to go into.
Make sure to use a different color piece of cardstock than the color you used for your handprint. You can cut out whatever shaped pot you would like for your cactus to go into.
Step 3: Glue the cactus handprint to your pot
Now it's time to glue together your pot and handprint cut out.
Also, use a different color of cardstock and cut out a drip tray for your pot. This small little addition will have your cactus looking like a real cactus in a pot.
Step 4: Add decorations to your cactus
Now is the time to add any embellishments you might want on your cactus, along with the cactus spines.
So funny, my daughter, son, and I didn't even realize we were making the same colored cactuses and pots until our projects were completed.
Finished Cactus Handprint
Here is the finished product!
If you want to turn your cactus handprint into a gift, you can handwrite a sweet message on the back. Or if you want to keep it as a keepsake, don't forget to add names and dates.
Summary- Cactus Handprint Craft
What a fun and easy craft! This handprint cactus is sure to be a delightful keepsake or gift for family members young and old. Plus, kids will have a blast making this colorful project that showcases their little hands!
The next time you're in search of a creative activity for your kids, why not try this cute cactus handprint craft? In no time at all, your family will enjoy this crafty masterpiece of their own design. So grab some paper, sharpen pencils and let your kids go wild as they make this wonderful cactus handprint craft.
They're sure to love it, so don't forget to take lots of pictures – it'd be great to record these happy memories! Enjoy making this cactus keepsake with your kid today!
If you enjoyed this craft, make sure to save it for later and follow us on Pinterest for more fun craft ideas.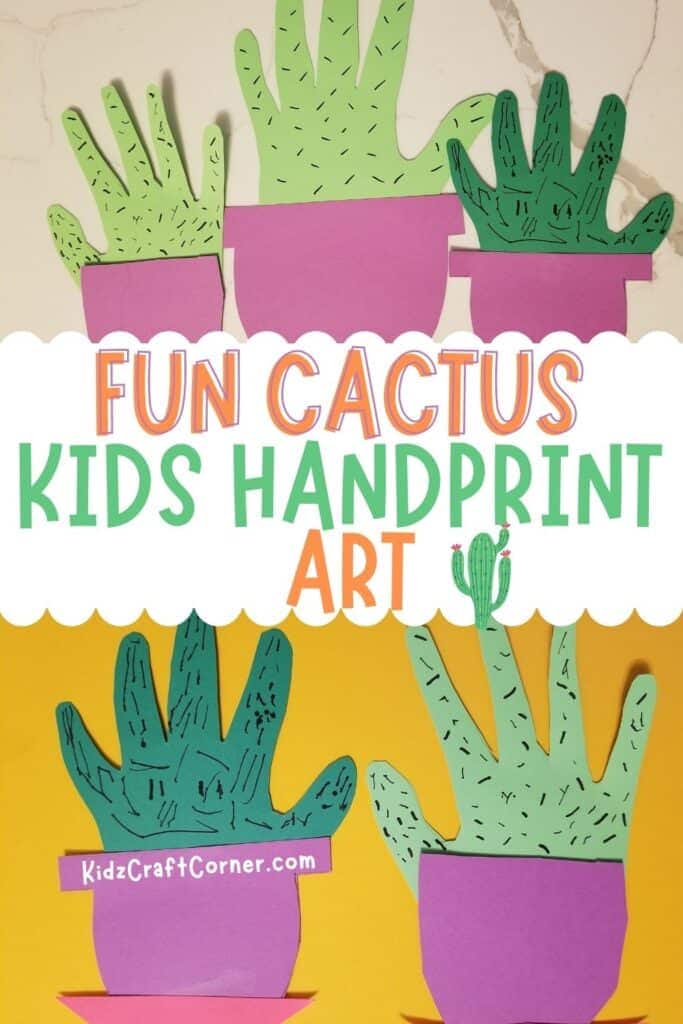 Fun craft ideas: