Easy Handprint Uncle Sam Craft for Kids
Would you like to get your kids excited about celebrating the 4th of July in a creative way? Whether you live in America or not, Uncle Sam is an instantly recognizable symbol of independence and freedom that has become synonymous with the American spirit!
This fun handprint Uncle Sam craft will bring out your child's creativity as they help create their own piece of art. Plus, it's a great way to introduce them to the story behind how this historic figure came to be.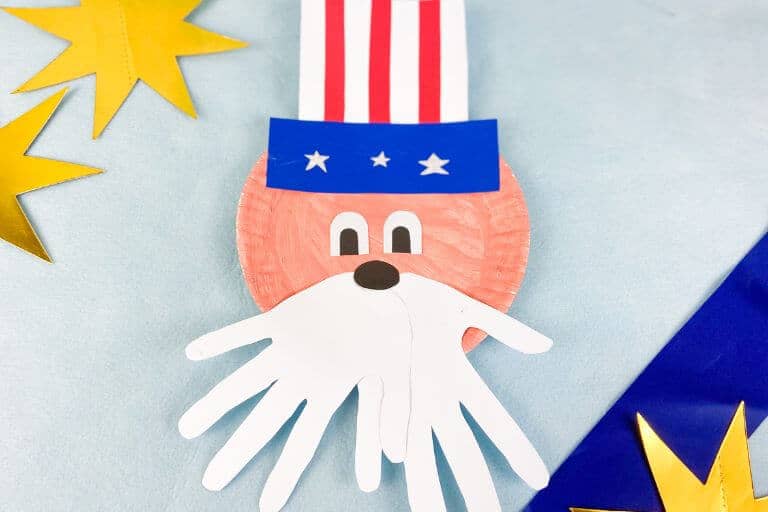 Notice: This post contains affiliate links. To learn more, read our Disclaimer Here.
Keep reading for step-by-step directions on how you can make your very own Handprint Uncle Sam Craft with just a few supplies and some imagination!
Uncle Sam Craft Details:
Age Group: 4+ yrs
Difficulty: Easy
Time To Complete: 20 minutes
The time to complete this craft depends on multiple factors. If you cut out the pieces for your child, it will go much faster. However, I challenge you to let every kid cut out their handprint, assemble, and decorate their patriotic craft themselves.
Other patriotic crafts:
Materials for Your Uncle Sam Craft
The supply list for this paper plate craft is rather small. However, if you don't have something on the list, feel free to substitute it for something you already have.
The best part about crafting with your kids is that you can turn anything into art. So don't be afraid to get creative with the materials and what you already have on hand.
Here is what you need to complete this patriotic craft:
Handprint Uncle Sam Craft
From Independence Day to Memorial Day or even Flag Day, there are plenty of special occasions where this craft will come in handy. Change up the colors or materials used and make your design stand out even more!
Step 1.
You are going to start off by painting the paper plate, whatever skin tone you would like. I choose peach acrylic paint. However, feel free to use whatever paint you would like. If your child is under four, I would recommend using washable paint.
Set aside your paper plate to dry, then start the next step!
Step 2.
Now we are going to move on to creating uncle sam's hat! Start by cutting out three rectangle strips from your red paper. Attach those red strips using Elmer's glue or a glue stick to the white paper, like in the image below.
Make sure to leave spaces in between each red strip.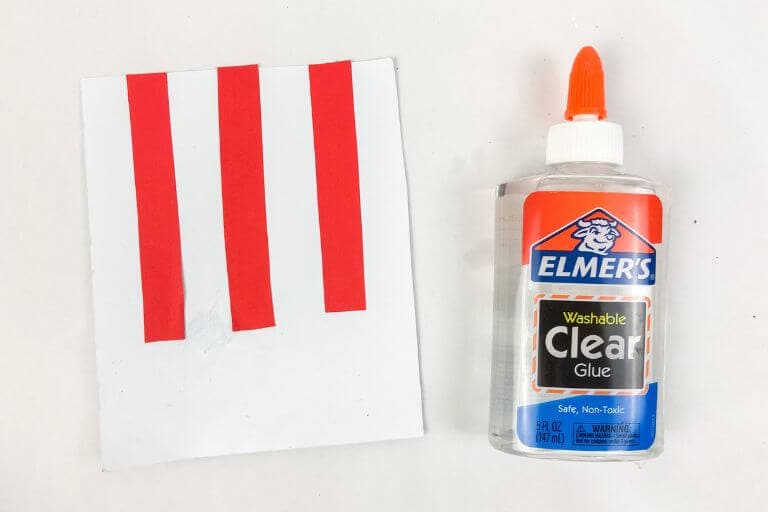 Step 3.
Now, cut a large rectangle from your blue paper. Then glue it to the red and white paper. Once it's dry, it's then time to glue the hat onto the paper plate. If the glue doesn't hold, you can try stapling the hat to the paper plate.
Step 4.
Now you are going to add glitter stars to the hat. To make glitter stars, we are going to be using glitter and glue. Using the glue, draw a star, then pour glitter on it.
Let it sit for a minute, then remove the excess glitter. Let it dry as we continue on to creating uncle sam's face.
Step 5.
Grab your white piece of cardstock paper and trace your handprint on the white paper. Make two handprints, then attach them to the bottom part of the paper plate to act as his mustache.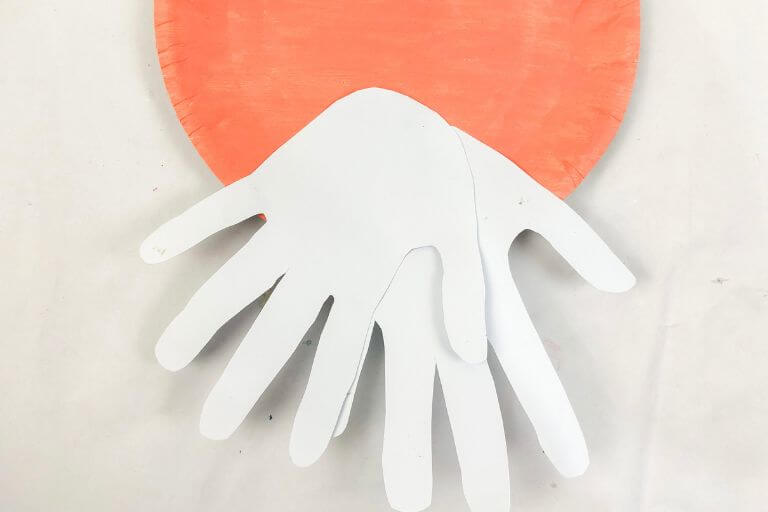 Step 6.
Make the details of the face by cutting an oblong shape for the nose from the black paper. To make his eyes, make two arc shapes from white and black paper. Make sure that the black is smaller than the white, then attach it together.
Attach it to the paper plate.
And there you have your handprint, uncle sam craft!
Must-read patriotic books
These books pair great with any patriotic craft!
The Night Before the Fourth of July
Come capture all the fun on the night before the Fourth of July! Watch as people from all over the United States prepare for their Fourth of July celebrations.
Learn all about the American flag, from how it was created, treated, and how it has changed over the years.
Summary- Paper Plate Uncle Sam Craft
This handprint uncle sam craft is so fun, and it's so cool to think of all the awesome patriotic holidays that can be celebrated with crafts like this! The best part is that it's not just limited to July 4th; you're free to make these as often as you'd like in order to show off your patriotism.
So don't hesitate – grab some paper plates and paint and get to work on a handprint uncle sam craft of your own. This handprint craft also makes a great keepsake! You won't regret giving this one a try!
If you enjoyed this patriotic craft, follow us on Pinterest for more kid's craft ideas!
More fun craft ideas: