20 Wonderful Winter Nature Crafts For Kids
It's winter time! Time to bundle up and explore the outdoors to gather materials for some fun crafts. After all, what better way to spend time with your kids when you're spending most of your time indoors than crafting?
Here are 20 wintery nature crafts for kids that will keep them entertained, encourage them to get into nature even in cold weather, and help you bond as a family.
Notice: This post contains affiliate links. To learn more, read our Disclaimer Here.
These crafts are perfect for days when you all feel like you're getting cabin fever. Movement and crafting can go a long way toward getting rid of the winter blues! Enjoy!
Nature Craft Supplies
Here are some of the supplies you might need to create some of these fun winter craft ideas.
Fun Winter Nature Crafts
Here are 20 fun nature art projects that I'm sure you will enjoy this winter!
Head outside with your little ones and gather some pinecones to make this cute little snowman. This winter craft project is an excellent option if you're looking for a relaxing activity to keep the kiddos busy and having fun.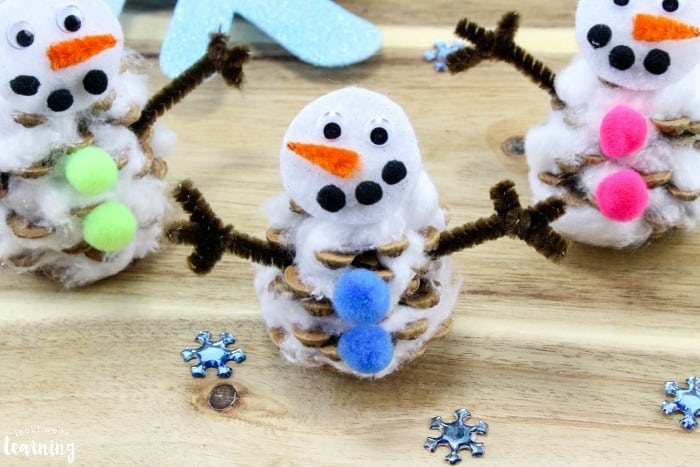 by Look, We're Learning
My, oh my! Isn't this ice ornament just gorgeous? You can make one of these dreamy ornaments with your kids with just a few nature finds and the help of this easy-to-follow tutorial. Give it a try!
by Red Ted Art
Related easy winter crafts for kids:
Inspired by the Montessori learning method, this enchanting sensory winter garden bin is a wonderful option that allows our little ones to engage their creative side through their senses. Plus, it's super simple to put together!
by Barley & Birch
Take painting crafts up a notch with this winter-themed tree project! Kids will love making this winter tree using various q-tips as paintbrushes.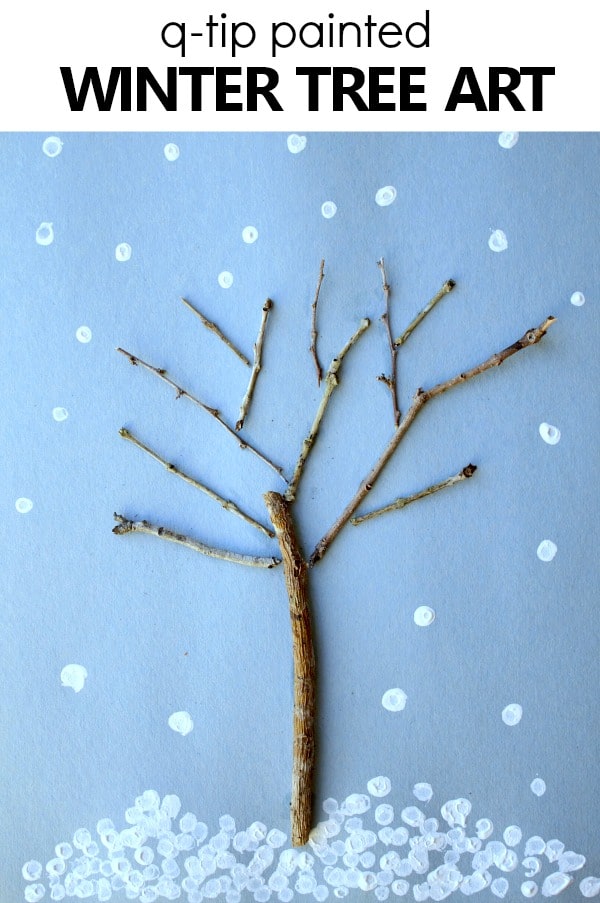 by Fantastic Fun & Learning
Looking for a craft project that the whole family can have fun making? If yes, give this Waldorf-inspired spiral advent calendar a try! Using stones or other natural elements, you can make this calendar with the kids.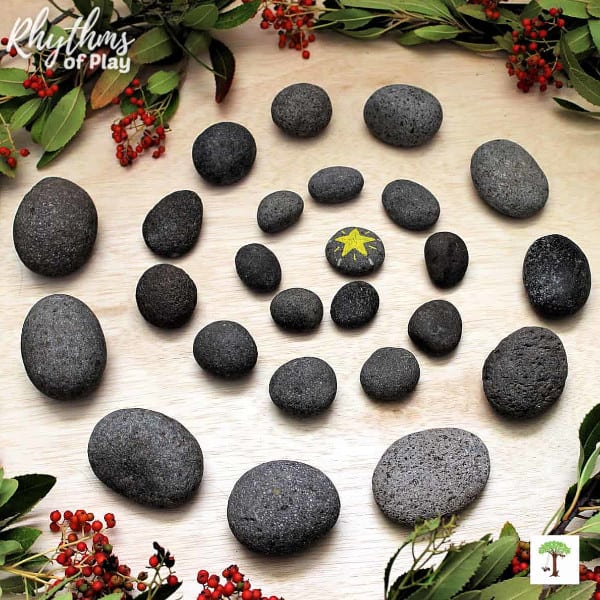 by Rhythms of Play
Add a fun spin to this winter craft classic! These sparkly frosty pinecones are such a cute craft to make with kids of all ages and budget-friendly too!
by Kids' Craft Room
Bundle up the little ones and take playtime outside, making these Ice Jewels in the snow!
by Fireflies and Mud Pies
Whether you have pinecones lying around in your backyard or get them from a craft store, this pinecone owl craft makes for a fun and creative winter art project that little ones will love!
by Non-Toy Gifts
Snowy day? No worries! Take advantage of winter and help your little ones build this snow igloo! Kids of all ages will be thrilled to make this little igloo out of the snow with their own hands.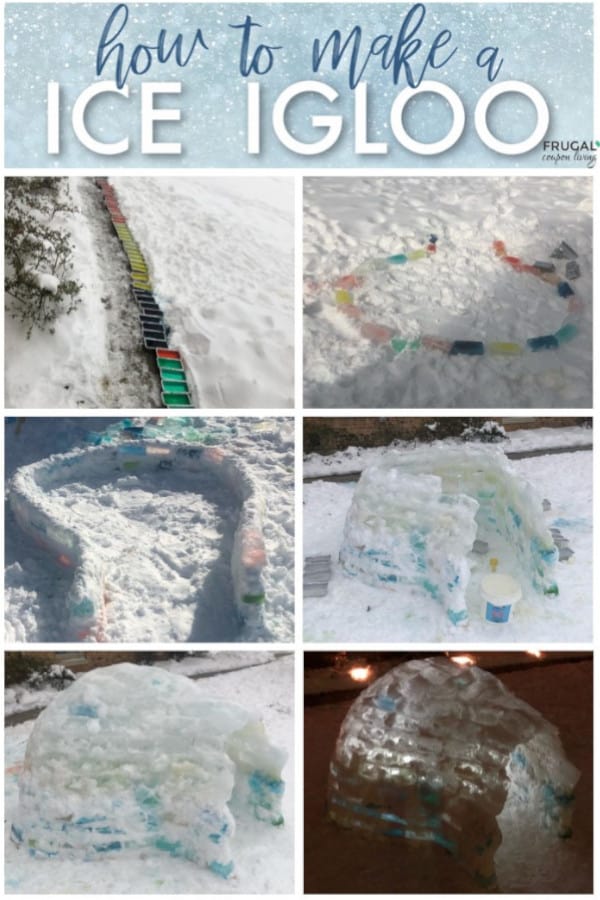 by Frugal Coupon Living
This homemade pine cone bird feeder is an ideal project to tackle with your kids during wintertime. It's incredibly easy to make, and it's a hands-on way for kids to learn about birds!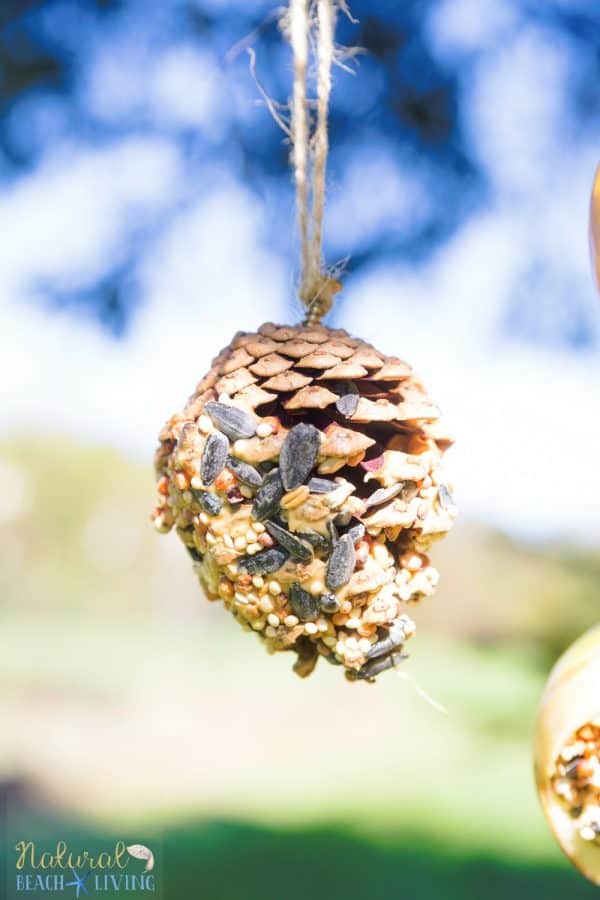 by Natural Beach Living
If going outside is not on the cards, these lovely snowflake-painted stones may do the trick. Using just a few polished rocks, a paintbrush, and paint, your children can enjoy a quiet indoor activity during those cold winter days!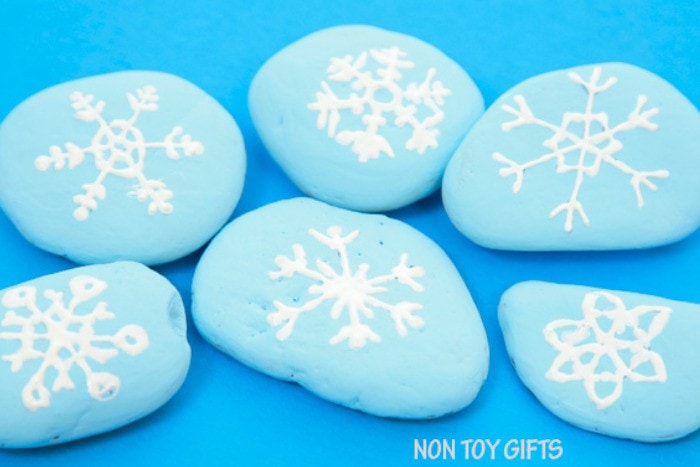 by Non-Toy Gifts
Leaves, twigs, and pinecones make this whimsy cardholder that's just too cute not to do. This activity is great to do with children to display your kid's favorite nature items and could even be a gift to loved ones!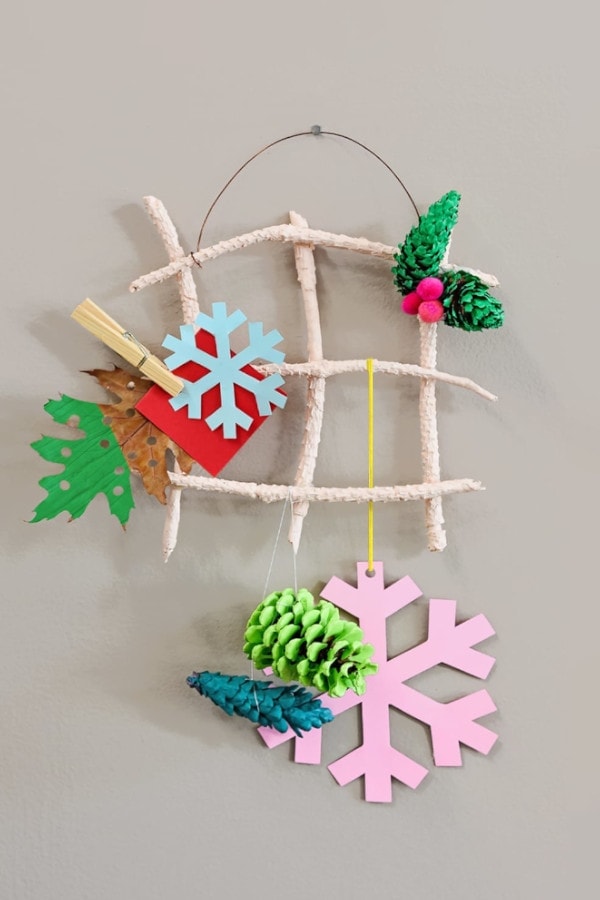 by Barley & Birch
Put some pizzazz into your Christmas decorations with these eye-catching pom-pom pinecones! Whether used in crafts or displayed alone, these cute ornaments are perfect for a fun crafting session.
by Kids' Craft Room
Explore this dazzling Christmas tree farm with your kids and allow them to engage in a magical sensory experience! Get all the details to recreate one just like this one at home in this post.
by Barely & Birch
Invite the kids to explore the outdoors and find some natural elements to make this adorable DIY Twig Tree!
by That Kids Craft Site
If your little ones love building a snowman, this adorable bird feeder is just what you need.
This is such a great spin to a winter classic! Kids can enjoy building a snowman and feeding their feathery friends at the same time.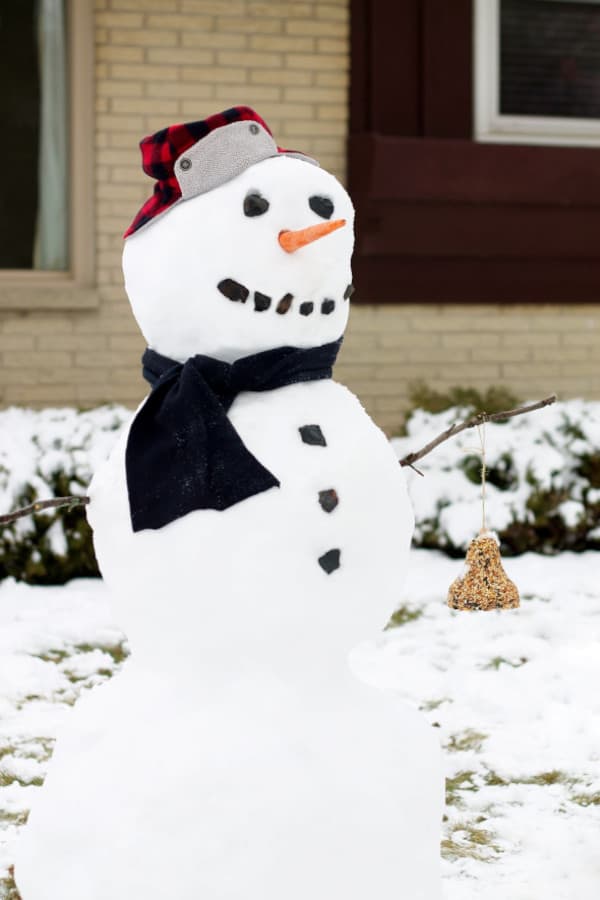 by Fireflies and Mud Pies
This winter tree craft uses sticks and yarn, making it super fun for little ones to explore creativity using nature elements and develop their fine motor skills. It's a win-win!
by Buggy and Buddy
There's something fairy-like about winter, so we can't think of a better winter project than this wonderland fairy garden! Using twigs and tons of Epson salt, your little ones can create their own snowy fairyland and play for hours!
by Rhythms of Play
Playing with these colorful and bright ice bowls is the perfect winter activity! Children will have so much fun exploring all the possibilities these bowls have to offer.
by Non-Toy Gifts
With these Glow Stick Ice Luminaries, you can turn any snowy winter playtime into a winter fantasy! These are super easy to make, and kids will swoon over how magical the result is. Perfect for some imaginary outdoor play!
by Crafts by Amanda
If you enjoyed these winter nature crafts, make sure to save them for later and follow us on Pinterest for more fun craft ideas.
Related articles: