21 Cute Christmas Handprint Crafts
Christmas is a magical time of year for togetherness, celebration, and reflection. It's also a season to spend quality time with those closest to you.
One of the best ways to do that is by making crafts together as a family. In this post, we'll show you 21 cute Christmas handprint crafts that are easy enough for kids to make. From adorable ornaments to cute cards to keepsakes that you'll treasure for years to come, there is something for every child in your family.
Notice: This post contains affiliate links. To learn more, read our Disclaimer Here.
Get started on these cute handprint Christmas crafts today, and make some memories that will last forever!
Related winter crafts:
Christmas Handprint Crafts for Kids
Kids of all ages will love making this Santa card with an adorable Santa!
Use the instructions to create a card to display your little one's handprint.
Embrace the spirit of the season with this enchanting little angel.
Creating angel wings by tracing their own hand is sure to be fun for kids!
Make your Christmas tree stand out with this Santa ornament made from homemade salt dough. This is the perfect holiday craft for toddlers and preschoolers!
This charming little reindeer handprint ornament is way too adorable to pass up. I just love how adorable and easy it is!
Invite the Grinch to your Christmas tree decoration with this super cute Handprint Craft made with paper. Children of all ages will enjoy creating this Grinch craft.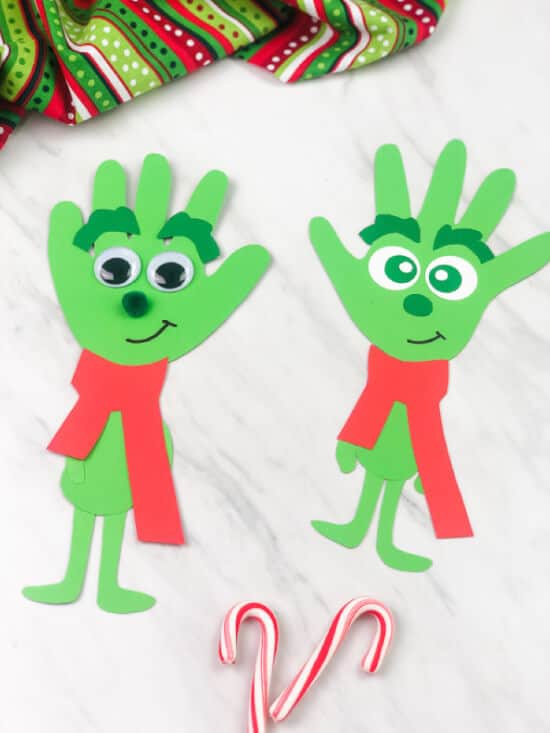 Here's an easy project for you to make with all those paper bags lying around your home! You and your children will enjoy putting together this endearing reindeer.
You can whip up this easy salt dough recipe in a snap using just three ingredients. Your little one will love making elf ornaments with their handprints to hang on the tree!
Trying to come up with budget-friendly craft ideas? If this is what you're looking for, you shouldn't miss this handprint Christmas tree ornament!
It's super simple, doesn't take as much prep time as you might think, and the result is wonderful!
Put a fun twist on your Christmas decorations by making this mischievous little elf!
The craft is so easy to make that even the family's youngest members can do it.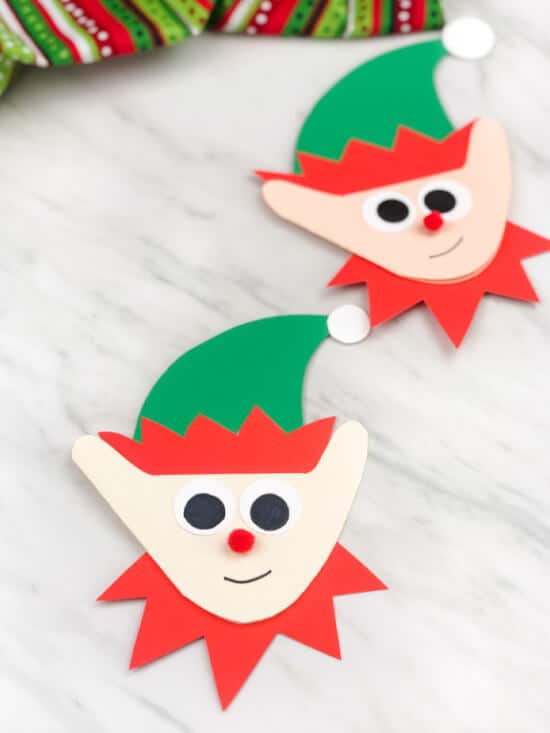 In this season, we are reminded to be grateful, kind, and hopeful. That's why this lovely and creative craft for kids featuring a lovely white dove is simply perfect.
Make a sweet and easy Santa Claus craft out of construction paper and pompoms!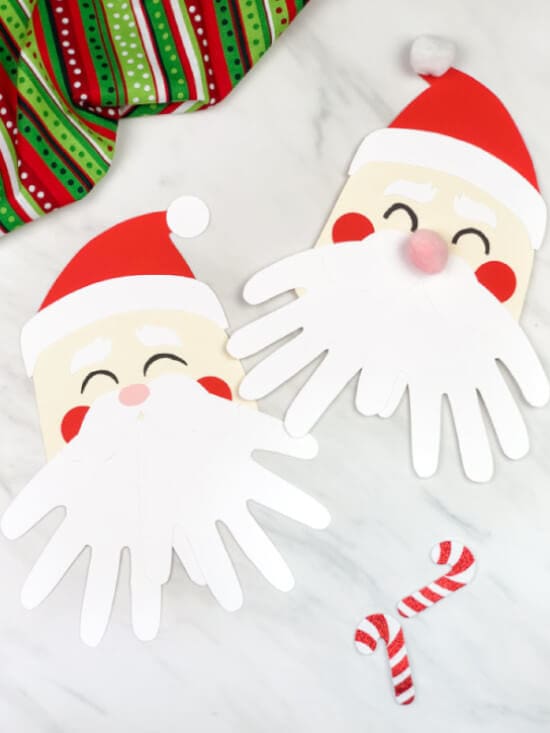 Kids of all ages will love to create this hilarious stuck Santa hand-painting and the reindeer body made from their own handprints!
You'll find an easy-to-follow step-by-step tutorial and a free printable in this awesome tutorial.
This nativity salt dough ornament is a great last-minute Christmas gift your family or friends will cherish for years to come.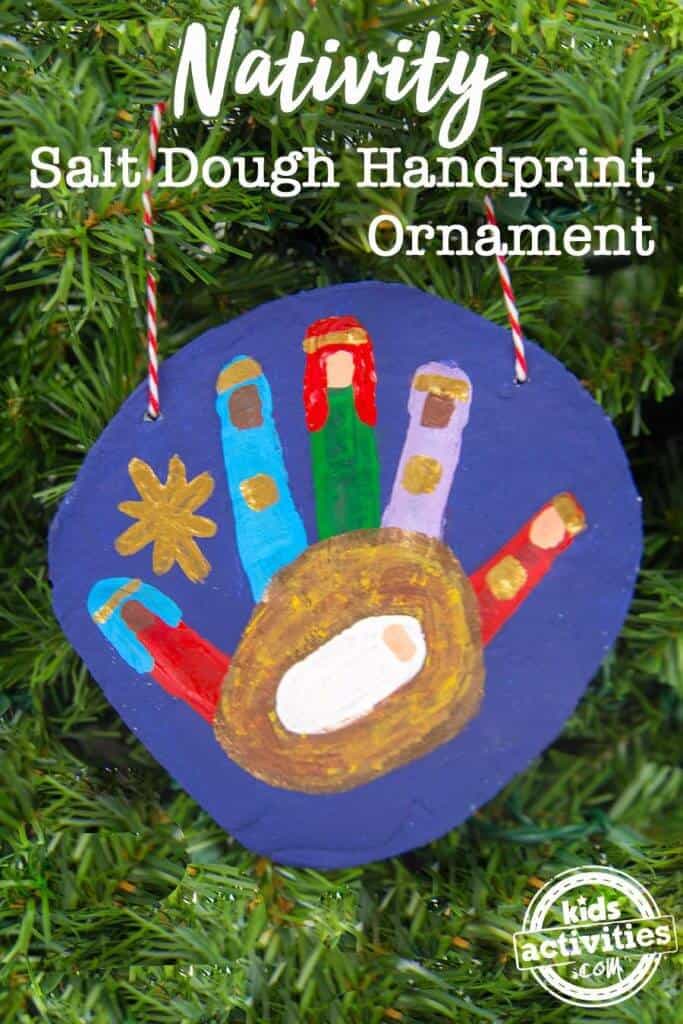 Make a unique Snowman Keepsake with your child's handprint! A lot of useful tips are included in this tutorial on how to make salt dough, and it has an amazing recipe.
Need a cute and simple craft to include your toddler in the holiday festivities? Say no more! An ornament and a keepsake in one, this mitten-shaped clay ornament is a great pick for the holidays.
These gnome handprint cards are a fun way to spread Christmas cheer.
These little gnome cards can be given as gifts or placed around the home when the kids are done for good luck.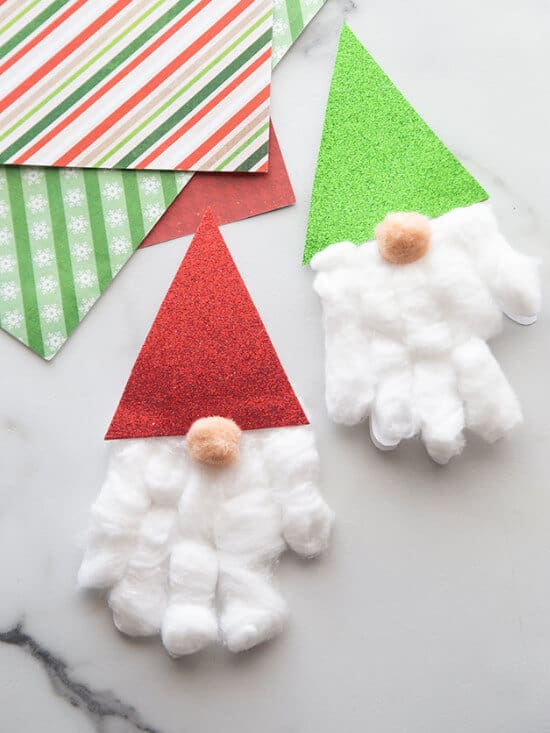 This whimsical paper plate Christmas wreath craft will make your kids swoon! There is no need for fancy supplies, just cardstock, buttons, glue, and creativity!
There's a reason why clay crafts are so popular to make with little ones, and these adorable Handprint Christmas Tree Clay Pots are a great example.
Easy, inexpensive, and creative, this tree clay pot is a lovely touch of Christmas magic.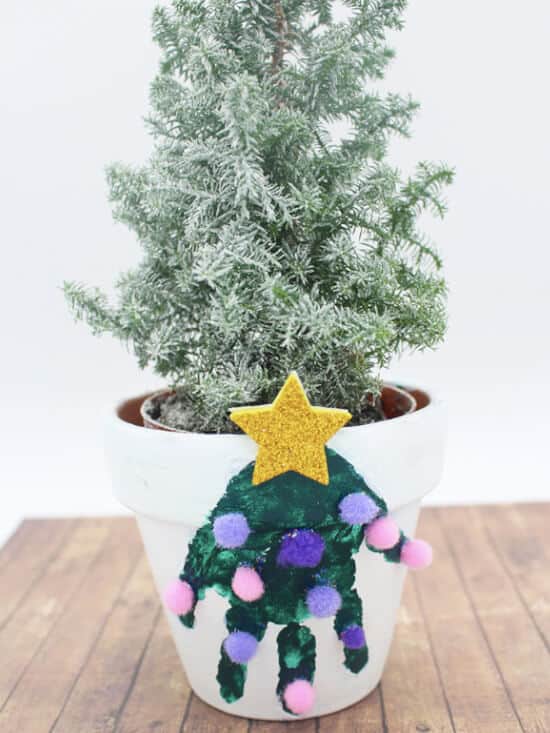 Want to make your kids' Christmas crafts even more magical? Then, give this craft a go! Made with just papercraft, white felt, and white pompoms, this penguin craft is the perfect kid-friendly craft project to kick off the winter season.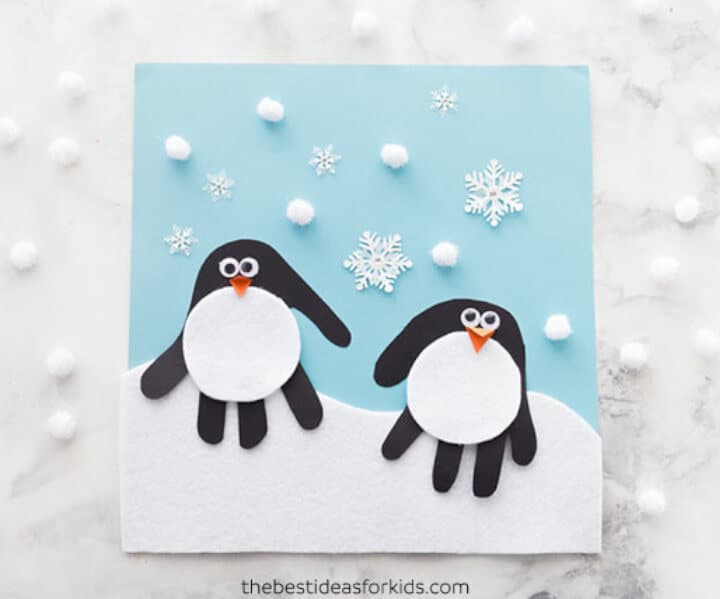 Make this adorable Penguin handprint craft with your kids on a snowy day for an unforgettable craft experience!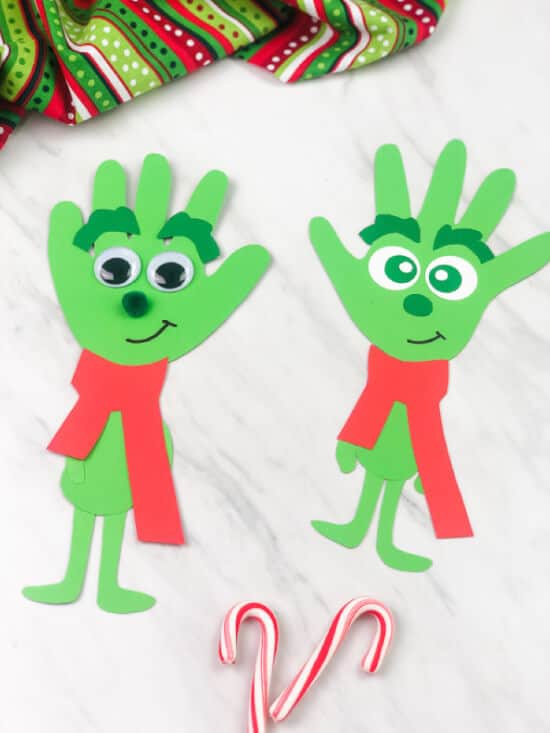 Create a handprint tree craft with your whole family!
It is a great way to bond with the whole family and make Christmas decorations at the same time. Besides, it's just so much fun!
Christmas Handprint Ideas – Summary
These Christmas handprint ideas really turn into such memorable crafts that can be displayed in your home year after year. Do you have a favorite handprint craft? Let us know in the comments below.
If you enjoyed this craft, make sure to save it for later and follow us on Pinterest for more fun craft ideas.
Other fun crafts: