20 Easy Elf Crafts for Kids
Are your kids obsessed with the Elf on the Shelf? Elf season is in full swing, and it's time to start getting into the holiday spirit. Here are some cute and easy elf crafts that'll make their Christmas season even more magical!
We've found 20 cute elves made with cardboard tubes, paper plates, paper, cups, popsicle sticks, and more. These crafts are the perfect thing to keep kids busy and excited about the holiday season on a winter's day inside the house. Make some elves to decorate the house, classroom, or to send to a friend.
Notice: This post contains affiliate links. To learn more, read our Disclaimer Here.
There are so many cute crafts for kids on this list; you're bound to find one your child will love. You'll need some basic art supplies like glue, scissors, paint, and other things that you can find around the house or at dollar stores.
The best part about these elf crafts is that they don't require a lot of materials or steps, so even if your kiddo isn't super crafty yet, they can still make an adorable elf in no time!
Related crafts:
Cute Elf Crafts for Kids
Here are 20 cute elf craft ideas your kids should try this Christmas!
If your kids are fans of the hilarious movie "Buddy the Elf," this adorable craft will make their day. So snatch the free printable template, gather cardstock and glue, and get ready to do some fun Christmas crafting with the little ones!
Have a little girl who loves everything and anything pink? Then give this enchanting girly elf craft a try!
As a bonus, you can customize this cutie with a headshot of your little one for a one-of-a-kind Christmas present.
These mischievous little elves are so cute and easy to do! Your kids will have lots of fun creating them, promised. This step-by-step tutorial will teach you how to make these cuties using cardboard tubes and paint. Easy-Peasy!
Turn Christmas cards into a fun art experience for your kids by making these irresistibly cute elf cards! Don't like drawing elves much? No worries. There's a free printable you can grab and start right away!
This Paper Cone Elf Craft is just too cute not to do! Help your kids bring Santa's little helpers to life this holiday season by doing this DIY project.
Let's be honest: salt dough crafts are always a good idea no matter the time of year, and this Christmas is no different.

This hands-on and fun salt-dough handprint elf craft makes for a great creative activity, plus you can use it as an ornament on the Christmas tree!
Paper plate crafts are one of our favorites! Budget-friendly and mess-free, this charming paper plate elf craft would work as an awesome art project for kids of all ages. In addition to the easy step-by-step instructions and tips, there's a free printable to make crafting even easier!
This finger elf puppet is not just a super-easy and fun craft to put together, but it also works as a fantastic pretend play idea.
Once these little elves are ready, your child can create their own Christmas adventures!
This finger elf puppet is not just a super-easy and fun craft to put together, but it also works as a fantastic pretend play idea.
Once these little elves are ready, your child can create their own Christmas adventures!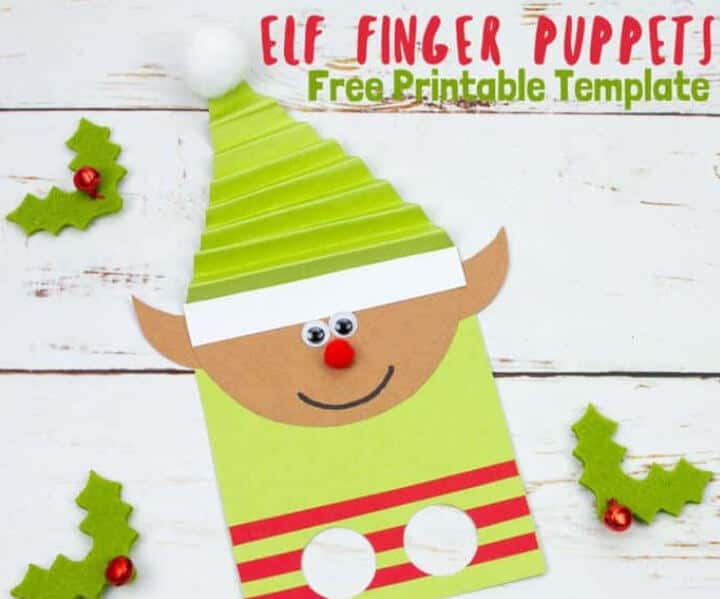 Who can say no to a classic popsicle stick Christmas craft? Not us! These jolly elves will add a magical touch to your holiday craft projects.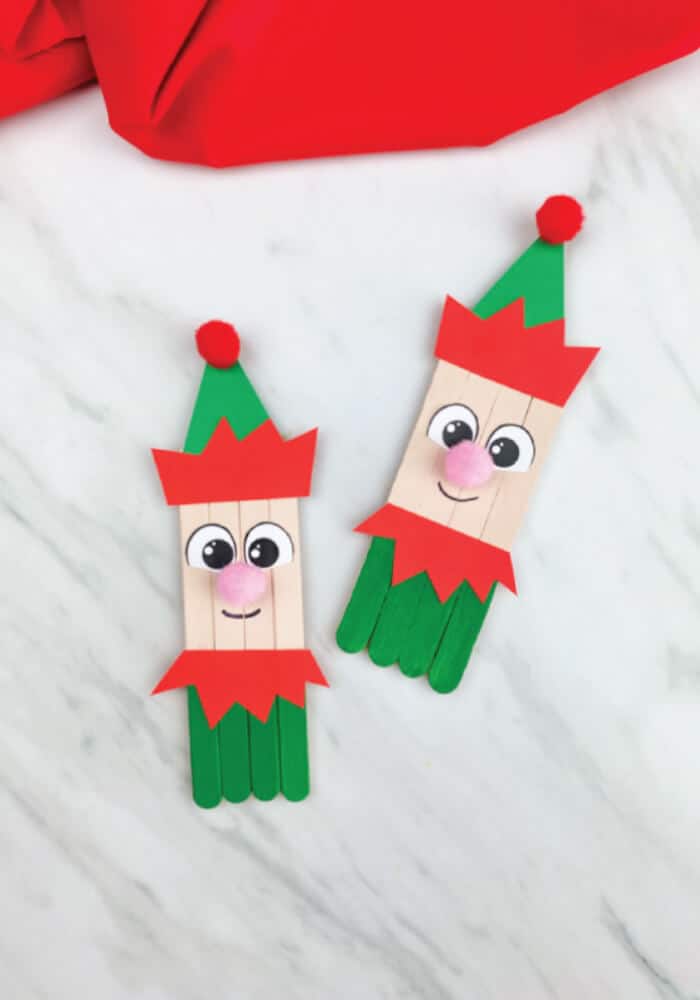 This cheeky elf craft is too cute for words! Made with cupcake liners, paint, and cotton balls; this craft is a perfect DIY project to tackle during the Christmas season with your little ones.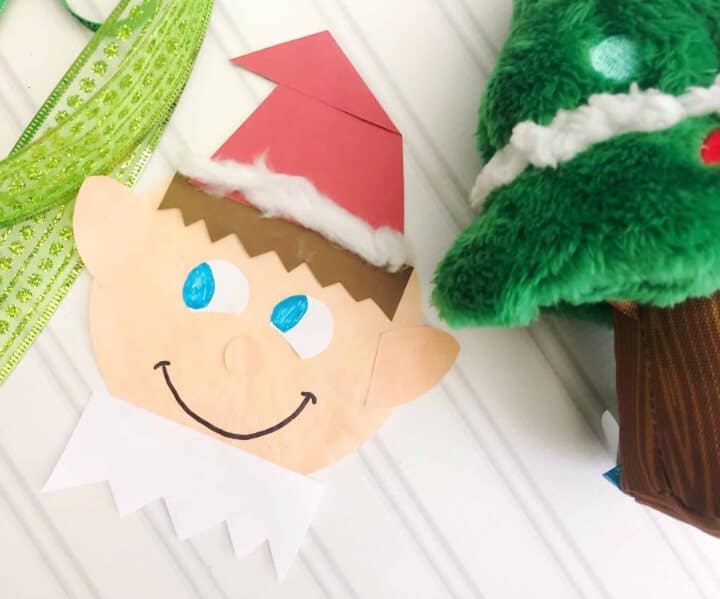 Are you looking for a budget-friendly DIY project that's fun and you can make with everyday supplies? Say no more! This paper cup elf craft is a lovely idea to encourage your kid's creativity while they wait for Santa's visit!
This mix-and-match Christmas craft is oh-so-perfect to make with kids of all ages! It's such a fun concept. In addition, your kids can choose to make their elve's faces using the free printable or turn themselves into cute little elves by adding their own headshot to this craft!
Turn simple colored cardstock into these truly enchanting little elves with this easy tutorial.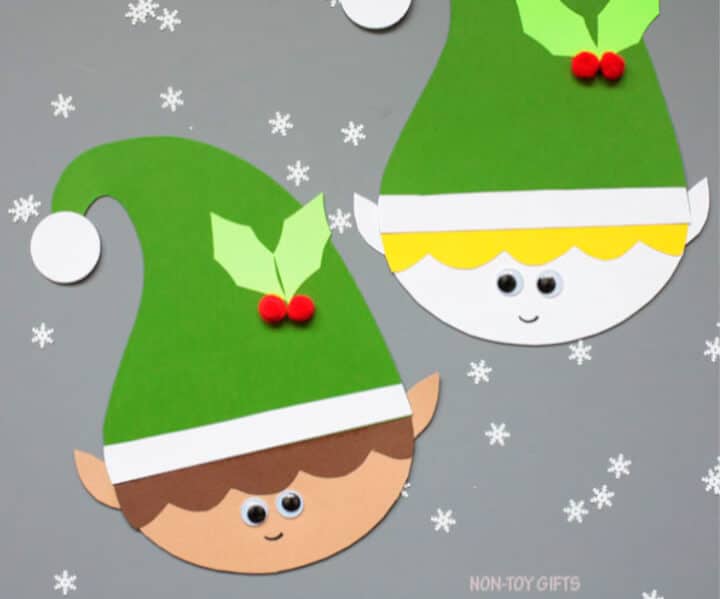 Celebrate Santa's little helpers by making this adorable paper elf handprint with preschoolers and toddlers!
This craft is a perfect last-minute idea and makes for a precious keepsake to treasure your little one's handprint for years to come.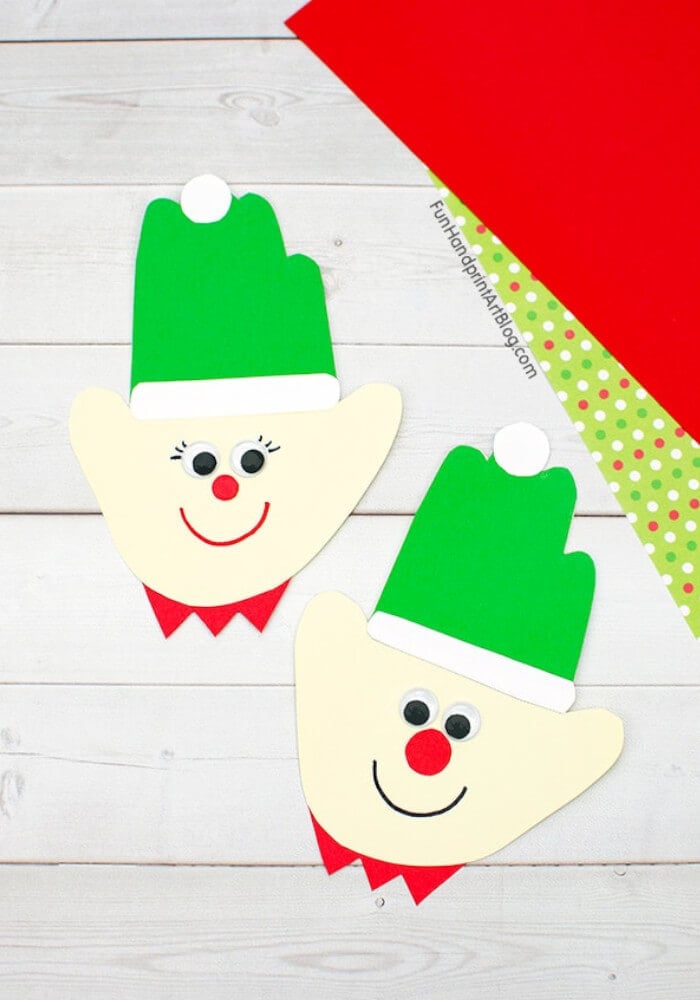 Get in the seasonal spirit making this cheeky little elf! Perfect as a simple and fun craft, bookmarker, or Christmas tree ornament, this cutie is fun to make and play with!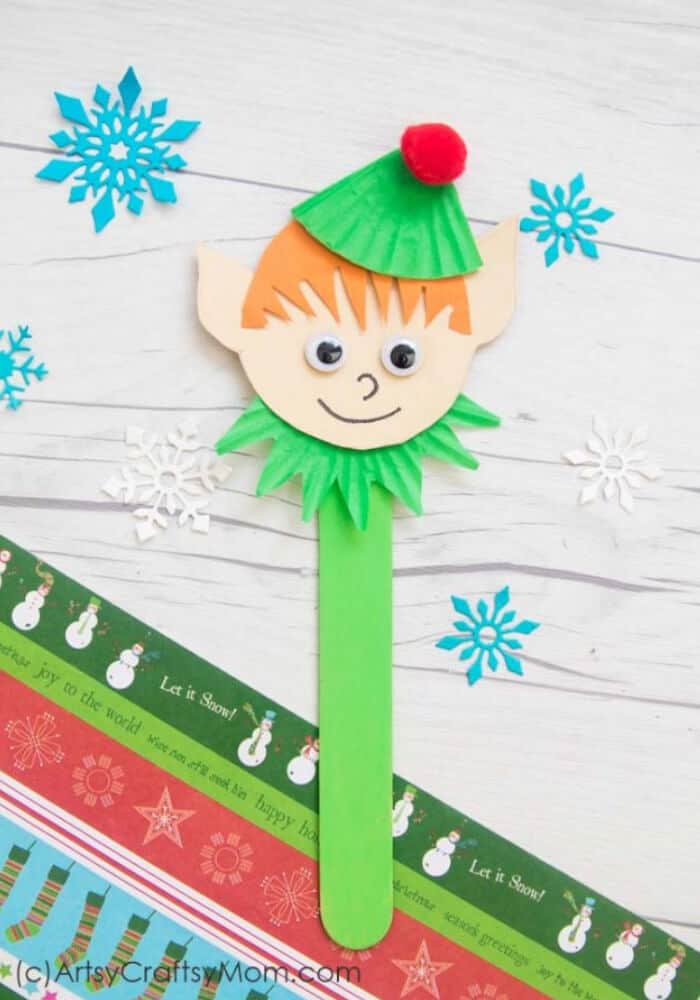 With this charming craft, kiddos are tapping into their creativity and working on their fine motor skills while recycling at the same time.
There's no need to wait to enjoy that magical Christmas season. So, gather your supplies to make this endearing little elf and start the fun!
Looking for a Christmas craft project to keep little ones entertained while learning the alphabet? We got you covered. Give this elf craft a try! This craft will help kids with letter recognition while keeping the Christmas theme for extra fun.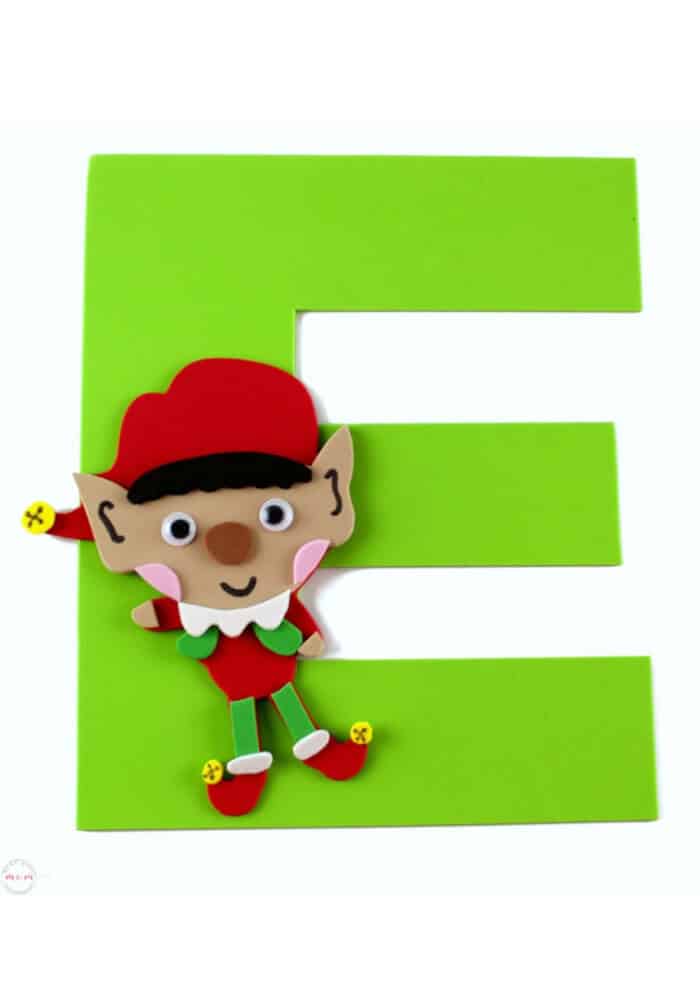 Create a fun paper elf craft to add a little holiday cheer to your math lessons!
Whether you're a homeschool mom, a teacher, or just looking for ways to make math more fun, this paper shape elf craft is just what you need.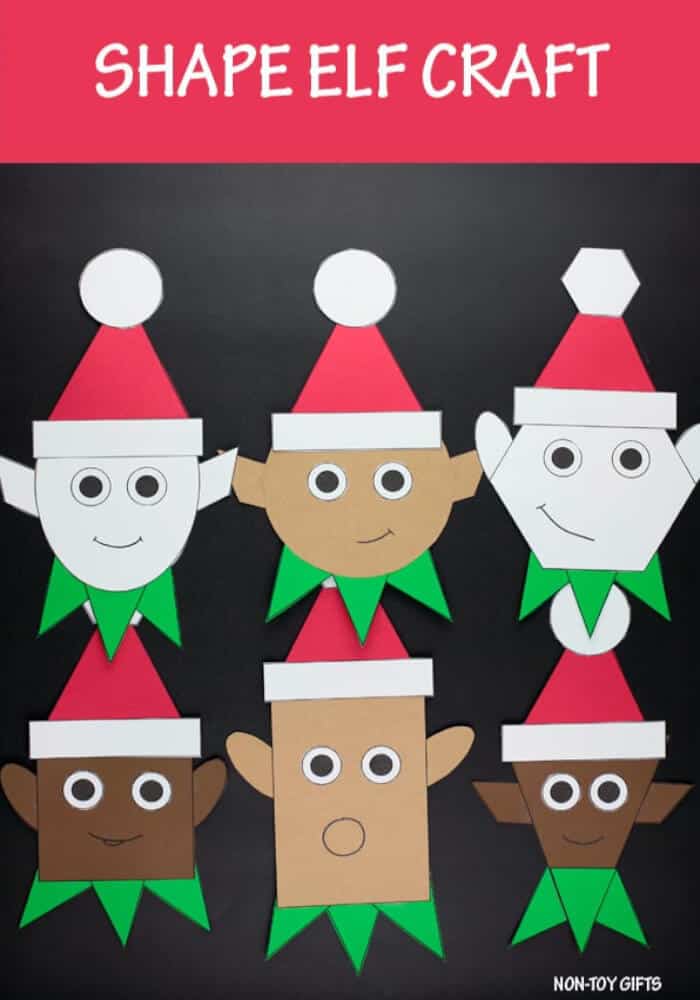 Christmas Elf Craft – Summary
I hope you were able to find a handful of awesome elf crafts that you can try this Christmas holiday! Give one a try, and let us know in the comments below how it turned out.
If you enjoyed this elft craft, make sure to save it for later and follow us on Pinterest for more fun ideas.
Other fun crafts:
Must have art supplies: