21 Cute Snow Globe Crafts Kids Can Make
Brighten a cold day with a hands-on craft for the kids. The perfect project for cold weather? Why, a snow globe, of course! It's so relaxing to watch the glitter or faux snow fall through the glass around a cute scene. But don't worry if you don't have any spare jars on hand. We've found plenty of paper snow globe crafts to keep those little hands busy, too.
Pick a project from this list, grab your materials, and get started on one today!
Notice: This post contains affiliate links. To learn more, read our Disclaimer Here.
DIY Snow Globes For Kids
Grab an empty jar or bottle (plastic or glass) to make your very own snow globe. There's no need to run to the store. Many ideas can be made with elements you already have at home among your crafting supplies and household items.
Related craft ideas: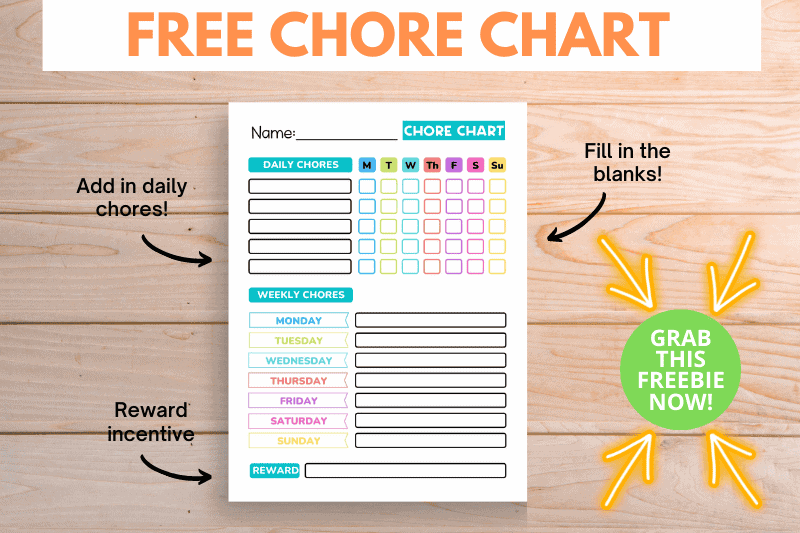 1. Snow Globe With a Picture
Want to incorporate a cute picture of the kids into your DIY snow globe? It's super easy following this tutorial. You can make them any time of year, too — not just for Christmas.
You'll need a picture of your child or family, some background elements like trees or animals or other scenery, and glitter, snow, or confetti to match the holiday or seasonal theme.
2. Christmas Sensory Bottle
You don't have to create an intricate scene to make a beautiful snow globe. This cute idea combines tinsel pom poms and fabric snowflakes in a plastic snow globe filled with glycerin. Kids can shake it up anytime they want to feel the magic of a snow day.
3. Unicorn Snow Globe
Unicorns are still a major hit for young kids, tweens, and even teens. Make a colorful unicorn snow globe using a plastic unicorn figurine, glitter, glycerin, and mini plastic jars. If the unicorn is small enough, a baby food jar would be ideal for this.
Also, make sure to check out how your child can make these fun unicorn rings!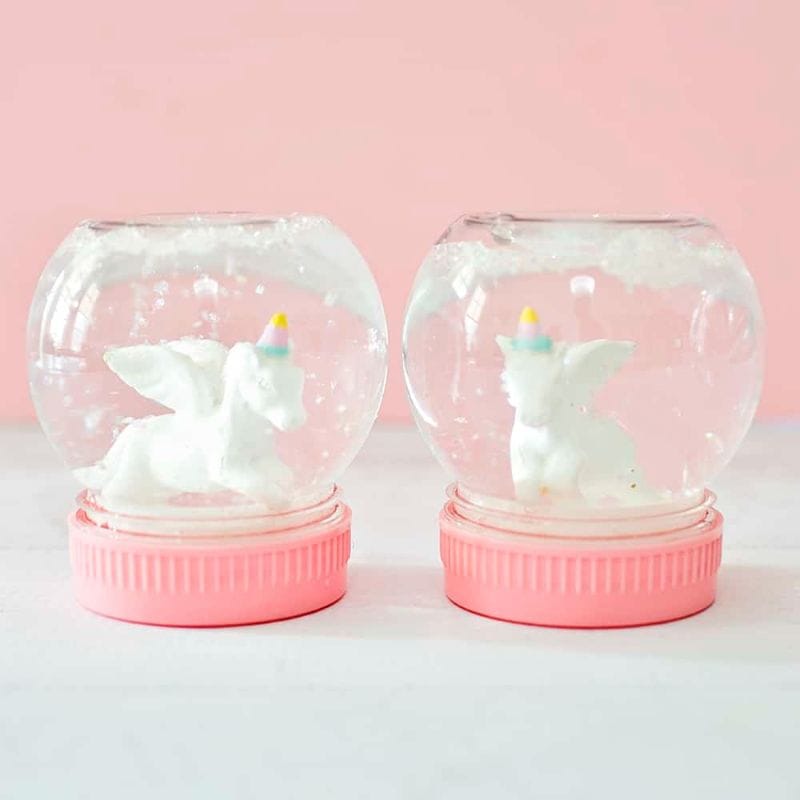 4. Lego Christmas Snow Globe
How fun is this Lego snow globe, complete with a mini-figure of Santa and a beautiful Christmas tree? The toy block tape around the rim of the jar lid completes the look.
5. Waterless Snow Globes
Are you worried about your handmade snow globes leaking? We get it. Instead, try this practical waterless snow globe idea. You'll use artificial snow and tiny foam balls to make the snow. Or you could even use white pom poms.
The kids can still shake up the jar to make it snow; it'll fall down faster without water or glycerin.
If your child wants to learn more about snow, make sure to read these fun winter books, all about S N O W!
6. Mini Snow Globe Ornaments
Want to spruce up your Christmas tree this upcoming holiday season? Make a few of these delightful snow globe ornaments. You'll use those refillable ornaments (any shape will do) and fill them with some artificial snow and a tiny tree, Santa, reindeer, or whatever else you like.
by No Biggie
7. Christmas Lights Snow Globe
Add Christmas light charms along with a branch, twig, or bottle tree decoration to a mason jar filled with glycerin to create a festive and beautiful snow globe for the holiday season.
8. Glittery Mason Jar Snow Globe
Don't forget that you can turn recycled mason jars (or new ones) into snow globes; they'll look fabulous and exude country charm. We like this version with the handle because it makes it easier for kids to hang onto while they're giving the globe a shake.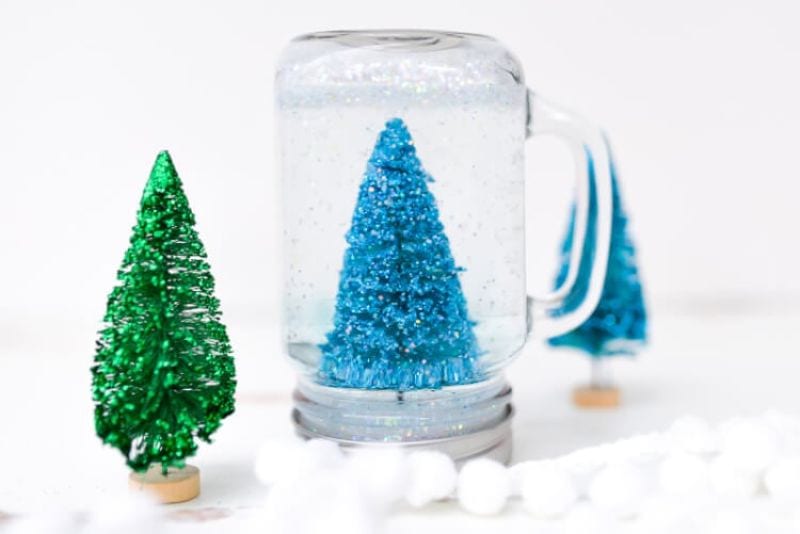 Paper Snow Globe Crafts
If you don't have the materials to make a real snow globe or just want something to make with a group of children, these paper snow globe crafts are perfect for winter!
9. Snowman Snow Globe Craft
Using the printable template below, construction paper, or cardstock, you can make this cool Frosty craft in no time. They'll look absolutely adorable in your windows for all to see or on a bulletin board in your kindergarten classroom.
10. Photo Snow Globe Craft
Grab your laminator, and use it to make this wonderful 3D photo snow globe craft. We love that you can stand it on a shelf or fireplace mantel instead of hanging it on the fridge or a wall.
11. Snow Globe Suncatcher Craft
Suncatchers are lots of fun to make, but typically we associate them with summer fun. Imagine how much the kids will enjoy making one of these snow globe suncatchers on a blustery winter day.
They can use their own pictures to create an adorable snowy scene. A different version of this with leaves for fall would also be beautiful.
by Twitchetts
12. Snow Globe Greeting Cards
Send the cutest Christmas cards to your friends and family this year! Gather around the table with the kids to make DIY cards to snail mail to those you love.
It's simple, thanks to the printable template (below). Just add paint and a cute photo, and you're all set.
13. Chalk Pastels Snow Globes
It's a good idea to explore new forms of art media with the kids. For example, working with chalk pastels can ignite the imagination and spark creativity. Use them to draw frosty snowmen on a black pastel paper background. It'll look magical — like a snowman at night!
14. Puffy Paint Snow Globe Craft
Don't you love the fun texture you get with puffy paint? Use white puffy paint to add dimension and a pop of brightness to your paper snow globe crafts.
15. Easy Paper Snow Globe Craft
Use the template to print all the pieces you need to pull this paper snow globe project together. You can make quick work of the circles if you have a couple of large circle punches. This is a terrific option for crafting in the classroom or library.
Snow Globe Crafts Made With Other Materials
16. Plastic Plate Snow Globe Craft
Combining plastic plates and foam balls to create this cute craft is genius! Kids can color or paint the background scene, while the "snow" comes from either mini foam balls or artificial snow. Mini pom poms could work, too.
17. Santa Paper Plate Snow Globe Craft
Santa and his reindeer are flying over the rooftops in this adorable craft made with a paper plate, a plastic plate, a printable colorable scene, and some artificial snow.
18. Snow Globe Cards With Recycled Lids
Save those plastic lids to make crafts instead of tossing them in the trash. It's a creative way to teach kids about repurposing common household materials. Plus, grandparents will love getting a homemade card from the kids.
by Red Ted Art
Holiday or Seasonal Snow Globe Crafts
While not all snow globe crafts are made for the winter months, they still carry that magical feeling you get when you think of those sparkly snowy days. Here, you'll find projects to make for various holidays and seasons throughout the year.
19. Valentine's Day Snow Globe Craft
Pink and red are the theme for this adorable elephant snow globe craft for February. It's carrying a heart-shaped balloon, and you can write your own special message below the globe. The sparkly heart stickers add a touch of whimsy!
20. Fall Snow Globe
Perhaps this could be more accurately named the 'falling leaves globe," but nevertheless, it is beautiful. Autumn is a stunning season, so marking it with a beautiful craft with the kids is a wonderful idea. Foil leaf confetti is paired with some twigs or sticks from your own backyard to create this lovely scene.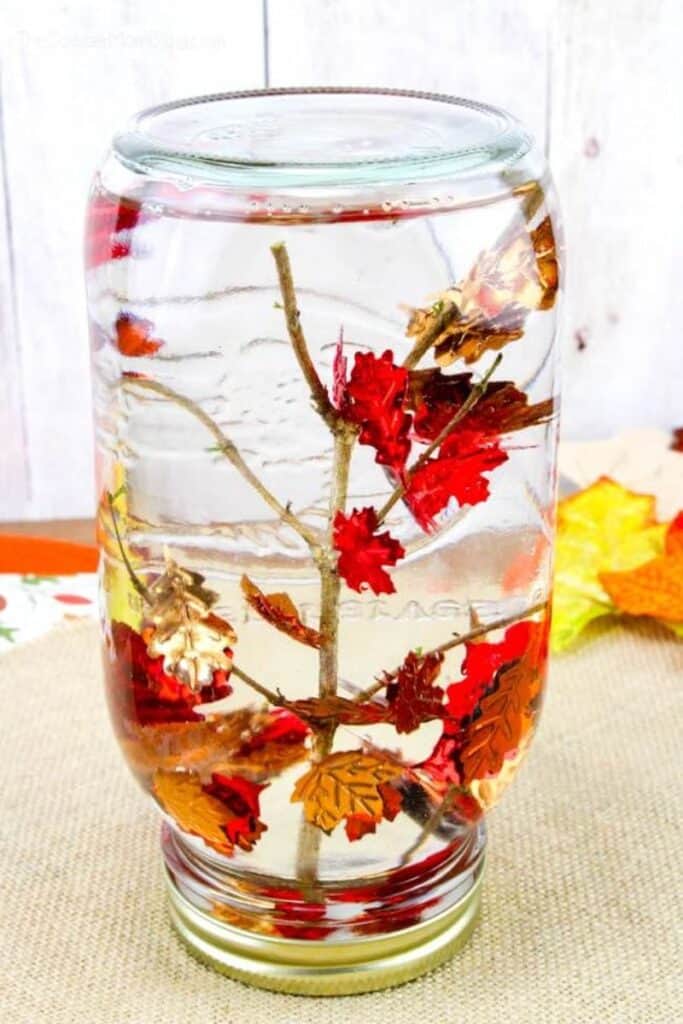 21. Halloween Snow Globe
Don't let the spookiest day of the year pass by without a cute craft like this bewitching jack-o-lantern snow globe for Halloween. The black, orange, and purple glitter are excellent choices for this holiday.
Summary- Snow Globe Crafts For Kids
That rounds out our list of snow globe crafts for kids. Which one is your favorite? Share your DIY snow globes with us. We'd love to see them!
For more fun kid's craft ideas, follow us on Pinterest!
More fun craft ideas: