17 Fun Crafts With Real Leaves You Need To Try This Fall
Fall is here, and with it come the beautiful colors of autumn. Kids love to rake leaves in their yard and jump into piles of crunchy fallen leaves. But there are so many other things that kids can do with real fall leaves, too!
There's nothing more satisfying than creating a piece of art or getting your hands dirty by making something yourself. You'll find 17 kids' crafts with real leaves as the main materials in this list.
Notice: This post contains affiliate links. To learn more, read our Disclaimer Here.
17 Leaf Crafts For Fall
Ready to start crafting with leaves? To start, head outside and pick out some leaves of different shapes, sizes, and colors. Make sure you collect a variety from around your yard or neighborhood.
Once you have gathered enough leaves, head back inside and lay them flat on a table. Now it's time to get creative! What can you make with the leaves?
You'll be surprised at all the fun, beautiful things you can make with a handful of leaves and a headful of creativity.
1. Turkey Leaf Craft
This adorable turkey craft is one great idea to keep little ones happy and busy during fall! The best? It comes with a free printable template! To get started with your fall leaf turkey, head to the link below the image.
2. Autumnal Suncatcher
Easy to put together and super fun for the little ones, this whimsical suncatcher makes a great activity for any autumn afternoon!
3. Fall in a Bottle
Bottle up that precious fall spirit with this original leaf craft idea! Making this fall-themed bottle is a great fall activity that kids will love. Plus, you can treasure it forever.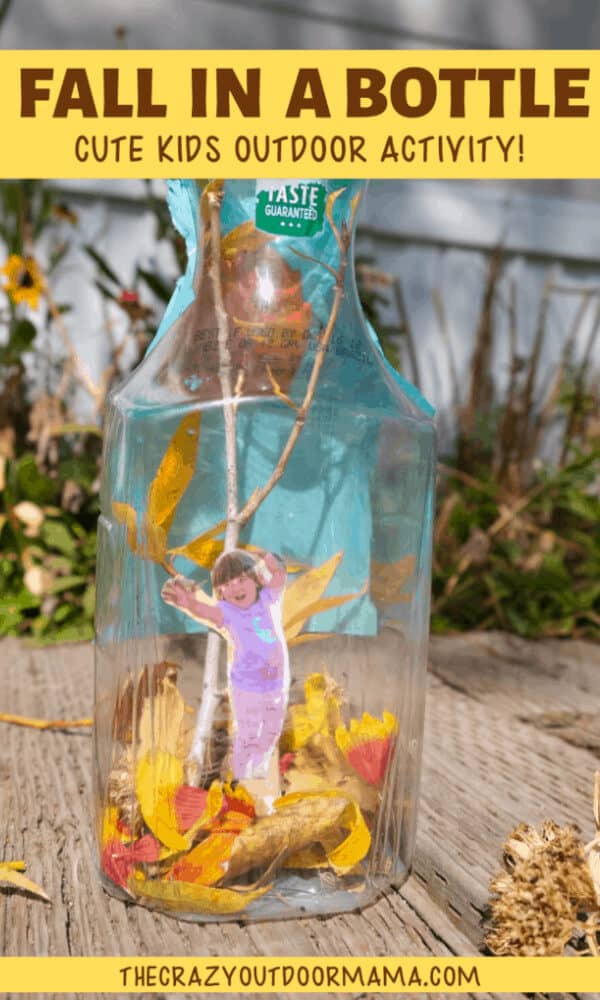 Other fun fall craft ideas:
4. Clothespin and Leaf Turkeys
To make these delightful clothespin turkeys, you'll only need glue, googly eyes, clothespins, and some real leaves.
Related craft: 15 Terrific Turkey Crafts
5. Watercolor Leaf Printing
Looking for a fun and colorful last-minute craft to make this fall? You've found it!
This watercolor painting project is perfect for giving little ones a chance to explore nature and colors.
6. Tracing Autumn Leaf Veins
Your kids will love making this tracing craft inspired by fall colors!
Besides having lots of fun, little ones can discover the fascinating shapes and lines leaves are made of.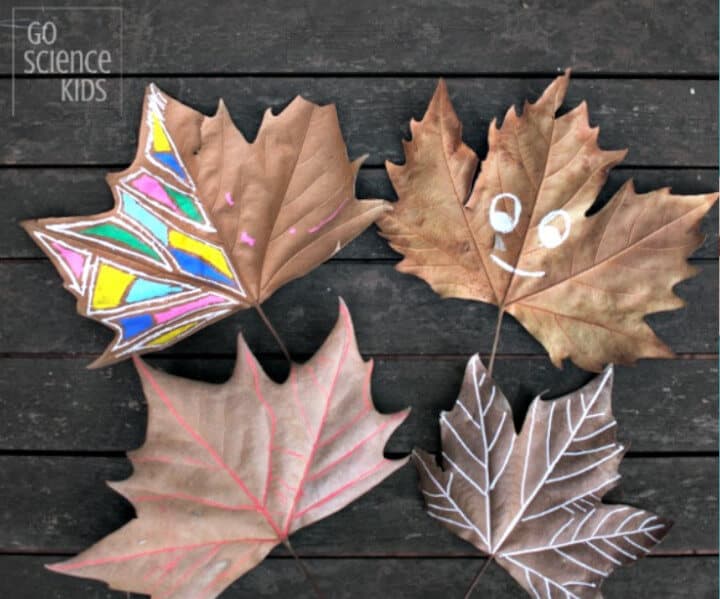 Check out our Fall Busy Book, which is full of educational entertainment! This book includes creative craft activities, games, puzzles, and more – perfect for a rainy fall day!
7. Apple Suncatchers Made with Leaves
Using leaves to create the shape of this delicious autumn staple, this eye-catching apple suncatcher is a fun-filled activity for celebrating the fall spirit!
8. Rainbow Leaf Prints
This hands-on rainbow activity is a terrific idea that will keep little ones busy while engaging their creative skills. Go grab some paint and leaves, and let's get started.
9. Lion Leaf Craft
Get ready to hear your kids roar with laughter with this adorable lion craft! The steps are included in the post using the link below and a template to make things even easier for you.
10. Fall Leaf Crown
This fairy-like leaf crown has all the ingredients to be a favorite at home.
Because it's so easy to make, this craft is a great kid-friendly activity to do outdoors.
11. Fall Leaf Triceratops
If you have a dinosaur fan at home, this fantastic craft is exactly what you need! Each step is super simple, and little ones will love the entire process of making triceratops with fall leaves!
Also, check out these 25 fun Dinosaur crafts along with this fun Dino wash activity!
12. Leaf Lanterns
With this kid-friendly project, your kids can make their own lanterns using leaves and candles. It's a super cute idea to make this season extra cozy and magical for the little ones.
13. Fall Leaf Finger Puppets
Making finger puppets has never been so easy (or so much fun!)
This craft project uses real leaves and toilet paper rolls to make these cute little puppets.
Perfect for a fall weekend project!
14. CD Fall Leaf Turkey Craft
Add some recycling to your fall-themed crafts using old CDs, like in this fantastic idea by Our Kid Things. You'll need CDs, real leaves, and some simple craft supplies. Budget-friendly approved!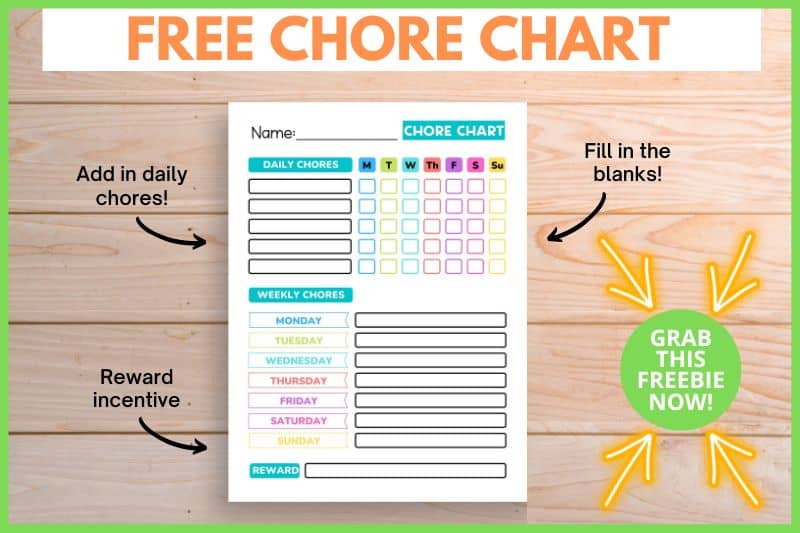 15. Quirky Leaf Friends
Stop the boredom in its tracks! Your child will be able to transform leaves from the outdoors into cute little friends in just a couple of steps.
16. Hedgehog Fall Leaf Craft
Want to add some pizzazz to your fall crafts? Try this adorably cute hedgehog made with leaves!
If you love hedgehogs, try these 15 fun hedgehog crafts!
17. Fall Tree Craft with Real Leaves
This easy tree craft is made with real autumn leaves and a (free!) template, making it a fun and relaxing crafting activity for the whole family!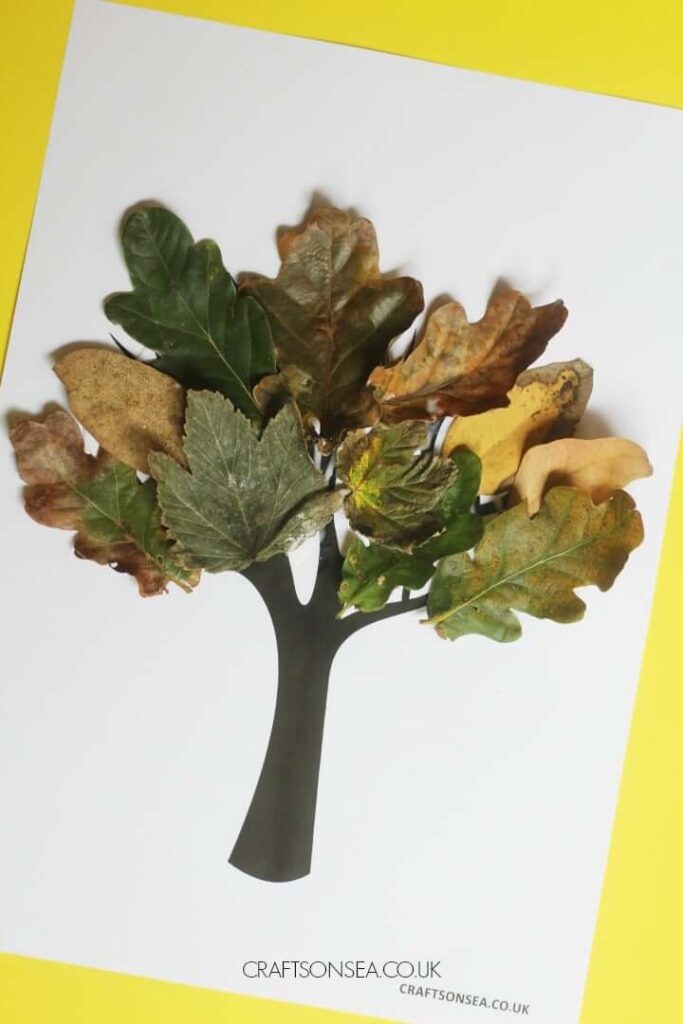 Easy Leaf Crafts- Summary
Next time you wonder what craft to do with leaves, I hope you venture into this article and enjoy these fall leaf craft projects.
With a few items from around your home, you can make some of the most beautiful fall crafts ever! From leaf garlands and wreaths to wall art and wind chimes, there are many fun ways to use leaves in autumn projects.
So grab your leaves and get started! Have fun crafting! 🙂
If you enjoyed this craft, save it for later and follow us on Pinterest for more fun craft ideas.
Fun craft ideas: