This paper bag ghost craft is perfect for kids! It's easy to make and only requires a few supplies. Plus, it's a great way to recycle old paper bags.
Ghost puppets are one of our favorite crafts to start the celebration of all things Halloween. So join us! Go grab a paper bag, and let's make this super fun paper bag ghost!
Notice: This post contains affiliate links. To learn more, read our Disclaimer Here.
Supplies Need For Your Paper Bag Ghost Craft:
Below is a list of the supplies you will need to make your Halloween ghost craft. Collect the items on the list, and let's get started!
–Paper bag: A small brown lunch bag works best. If you have a white paper bag, skip steps one and two.
–Colored paper: (pink and black)
–Bond paper: You won't need this if you have a white paper lunch bag.
–Cardboard/or cardstock paper: Either one will work perfectly
–Marker: Any marker will work.
–Glue stick: Glue sticks work the best for this ghost paper project.
–Googly Eyes: My favorite googly eyes are the ones with the adhesive backing.
Tip: When working on this owl plate craft, feel free to alter the craft as needed depending on your child's age. Also, feel free to add or change items on this supply list to things you already have in your home.
More Halloween-themed crafts:
Instructions For Your Paper Bag Ghost:
Step 1. Cover the paper bag with bond paper. Cut out the remaining bond paper on both sides.
Step 2. Use a marker to trace a ghost from the paper bag and cut it out.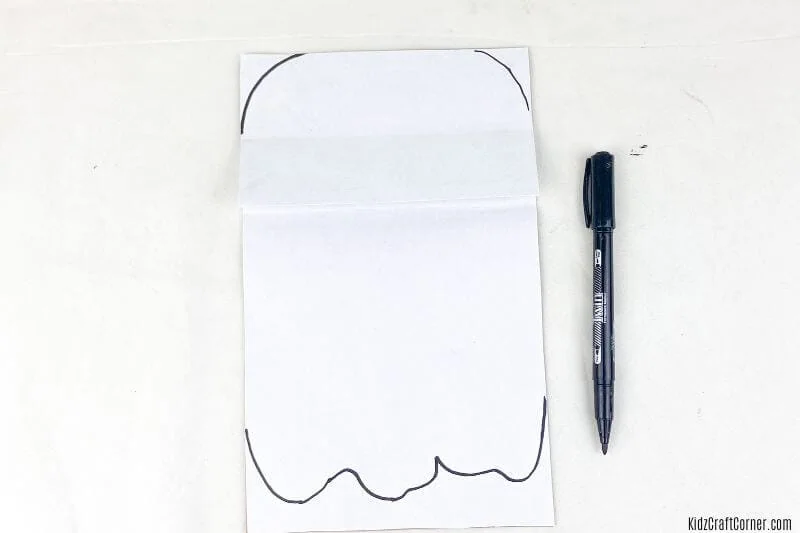 Step 3. Carefully cut two circles and one big oval shape from the black-colored paper. Use glue to paste these cutout pieces onto the paper bag.
Step 4. Cut two oval shapes from the pink-colored paper and paste them into the paper bag as well. Place them between the fold of the paper bag and cut it.
Step 5. If you have googly eyes with the adhesive backing, let your child place the eyes. If not, you can add the googly eyes with a glue gun or let your child use a glue stick.
Step 6. Draw the ghost's hand with three fingers each in cardboard or any hard paper you have and cut it out.
Step 7. Attach these hands to each side of the paper bag. And finally, your Ghost is now ready, AH-WOOOOO!
TIPS:
Be careful when using the scissors and glue gun.
Choose the proper materials to achieve the aspired outcome.
Let your creativity flow in your work!
You're free to add designs you want.
Ghost Crafts For Kids Summary
Halloween is almost here, and that means it's time for some fun crafts! This paper bag ghost craft is perfect for kids of all ages. All you need are a few supplies and about 15 minutes to create these adorable ghosts.
Hang them up in your windows or around the house for a spooky touch this Halloween. Have you tried this project yet? If not, what are you waiting for? Get started today and have some fun with the kids!
For more creative kid crafts and activities, follow us on Pinterest!
More fun Halloween-themed crafts: