Painting With Toy Cars Just Became The Best Kept Craft Secret
It's no kept secret; if you have kids, then you probably have some form of toy cars lying around our home whether it be hot wheels, tractors, or a princess mobile.
That's what makes this craft so much fun. I had both of my kids pick out their cars of choice and meet me outside for this fun craft.
Notice: This post contains affiliate links. To learn more, read our Disclaimer Here.
Project Details:
Age Group: 2+ yrs
Difficulty: Easy
Time To Complete: 20 min
Supplies Needed
What I love most about this project is that you probably already have all the supplies at home. We love finding new crafts with supplies we already have.
So go check your closet and let's get started.
Here's what you'll need for this craft: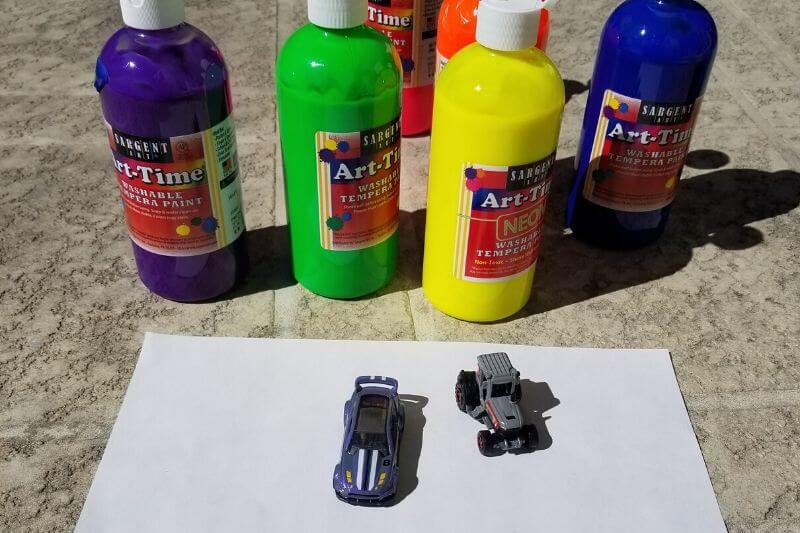 Related craft projects:
How This Project Works
Let's get started! Go grab your supplies.
Step 1: Add Paint To Your Paper
The first thing you need to do is pull out a piece of cardstock paper or canvas. I did this project outside; however if you want to do it inside, make sure you have something to lay behind your sheet of paper.
My 3-year-old is messy, so I choose to do it outside.
Add any color paint of your choice to your paper. My kids are obsessed with the rainbow, so we went with the rainbow theme paint colors or as close as we could get with what we had.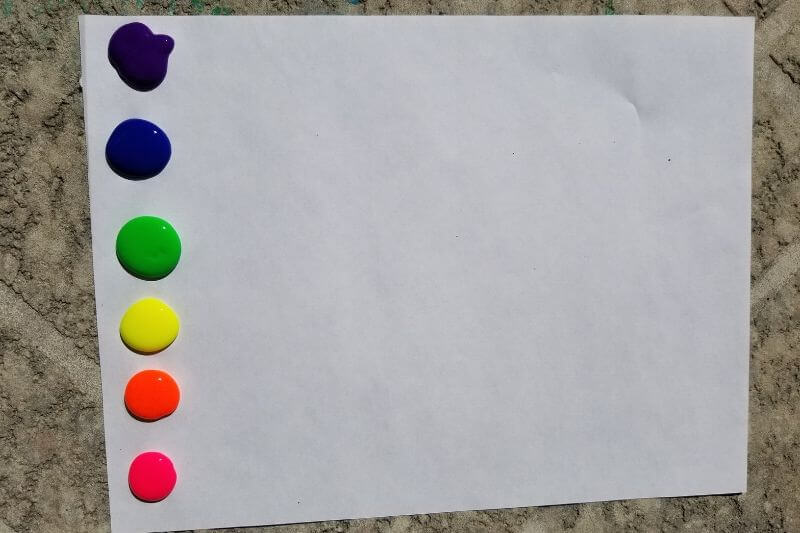 Step 2: Drive Your Cars Through The Paint
Now that you have the paint on your paper, you are ready to go.
Have your child drive his or her cars of choice through the paint in a back and forth motion.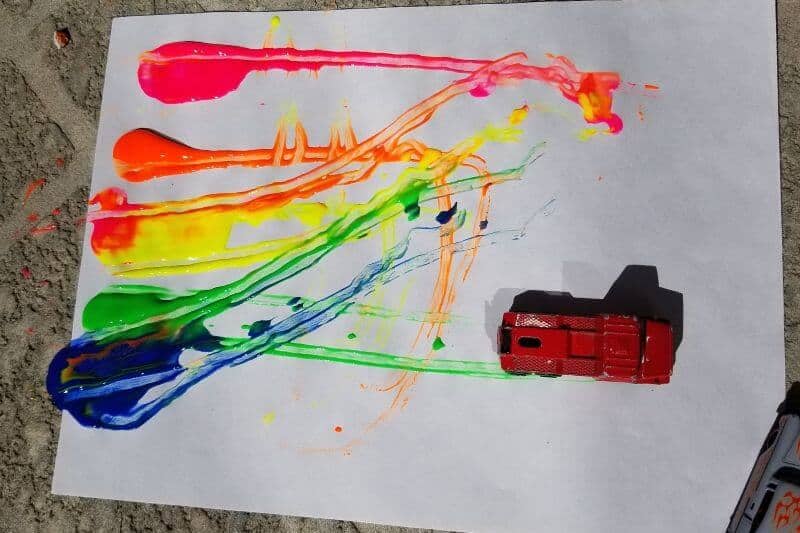 Feel free to add more paint as you go. Both of my kids continued to ask for more paint. Use different cars and trucks so that you have different tracks on your paper.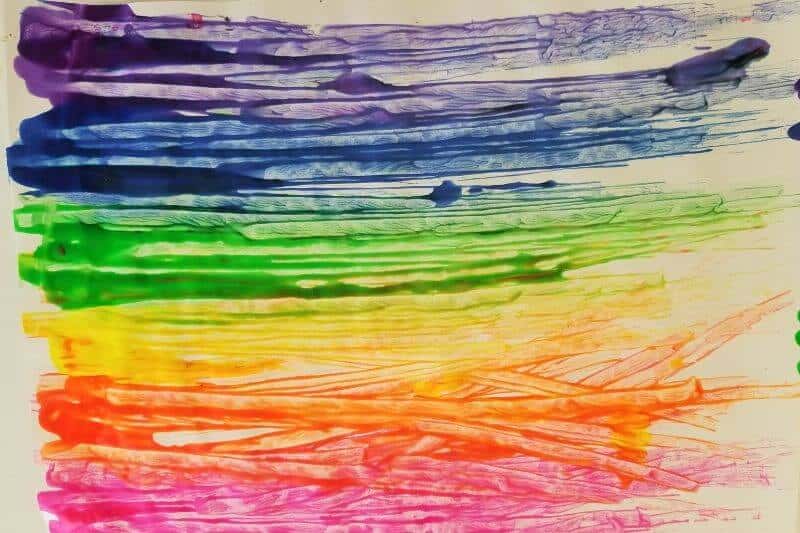 Recommended supplies:
Now enjoy this simple toy car painting! Do the craft along with your child.
Here are our finished projects: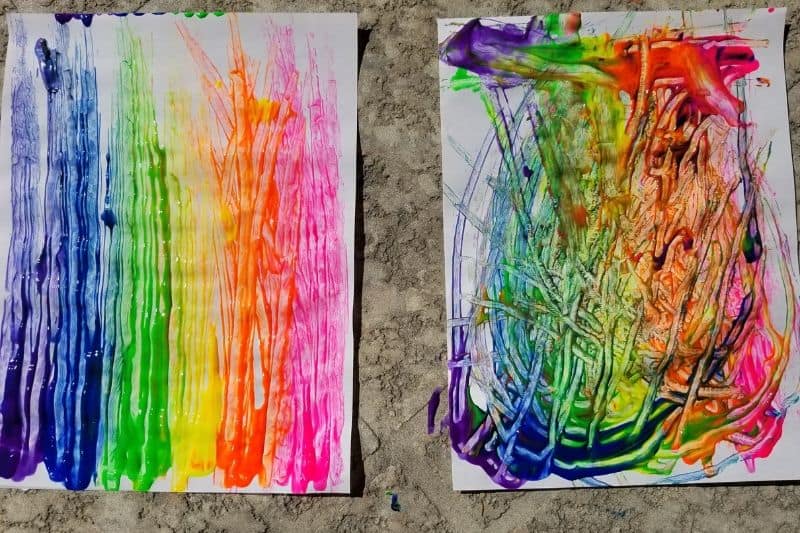 If you enjoyed this post, make sure you save it and follow us on Pinterest for more kid's craft ideas!
Related craft: