Popsicle Stick Valentine Heart Craft For Kids
Looking for a fun, easy craft to do with your kids this Valentine's Day season? This easy Popsicle Stick Valentine Heart Craft is the perfect way to get creative with your little ones this holiday season.
Gather up some supplies, turn on their favorite tunes, and bring all of that incredible joy to fruition as you create a heart-filled craft masterpiece together! Not only will it be loads of fun for everyone involved, but you'll also end up with a keepsake filled with colorful memories from this special day!
Notice: This post contains affiliate links. To learn more, read our Disclaimer Here.
Materials Needed For The Valentine Popsicle Heart
Below is a list of the supplies you will need to make your Valentine popsicle heart. Collect the items on the list, and let's get started!
– Popsicle sticks: Grab a handful of popsicle sticks depending on how many popsicle hearts you want to make. You can either buy colored craft sticks or take the time to paint your craft sticks with Valentine colors.
– Pipe cleaners: We used pink, blue, and purple pipe cleaners for this project.
Tip: When working on these popsicle hearts, feel free to alter the craft as needed. My daughter added different color beads to her pipe cleaner hearts.
More Valentine's crafts to try:
Instructions For Your Valentines Heart Craft
Step 1: Once you have collected your supply list, it's time to start! Grab your pipe cleaners and fold them in half. Make sure they are all equally folded.
Step 2: Now form the heart. Gently bend each side to form a heart. Make sure you have extra fuzzy wire to attach to the popsicle stick.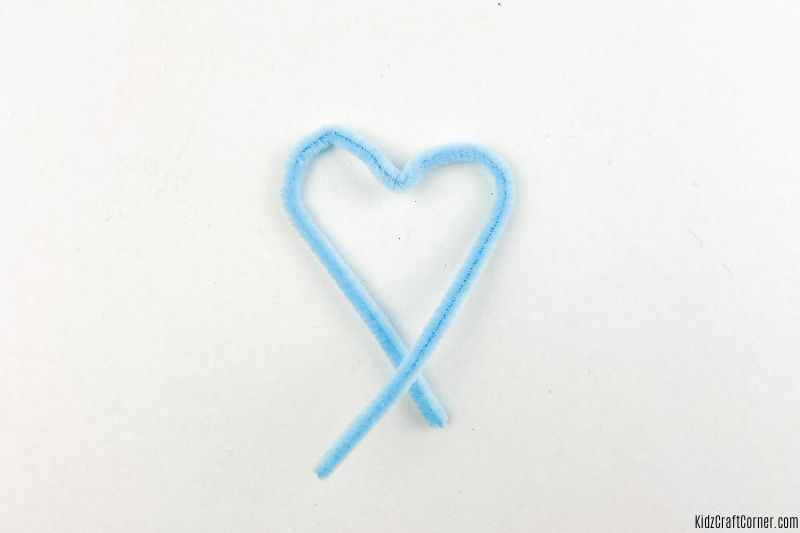 Step 3: Attach the pipe cleaner to the popsicle stick by wrapping the pipe cleaner around the popsicle stick.
Step 4: Make more if you would like!
Finished Popsicle Stick Activity
There you have your Valentine's heart craft. You did it!
Once finished, my daughter used these as bookmarks in her books. My six-year-old put his in a vase to display on the table.
Summary Popsicle Stick Heart Craft
I'm sure your kids will love making these popsicle stick valentines hearts! It's such a simple and fun craft that they can do with minimal supervision. And you probably have all the supplies you need right at home. I hope you enjoyed this fun valentines day craft and that your kids have as much fun making them as mine did.
For more creative kid crafts and activities, follow us on Pinterest!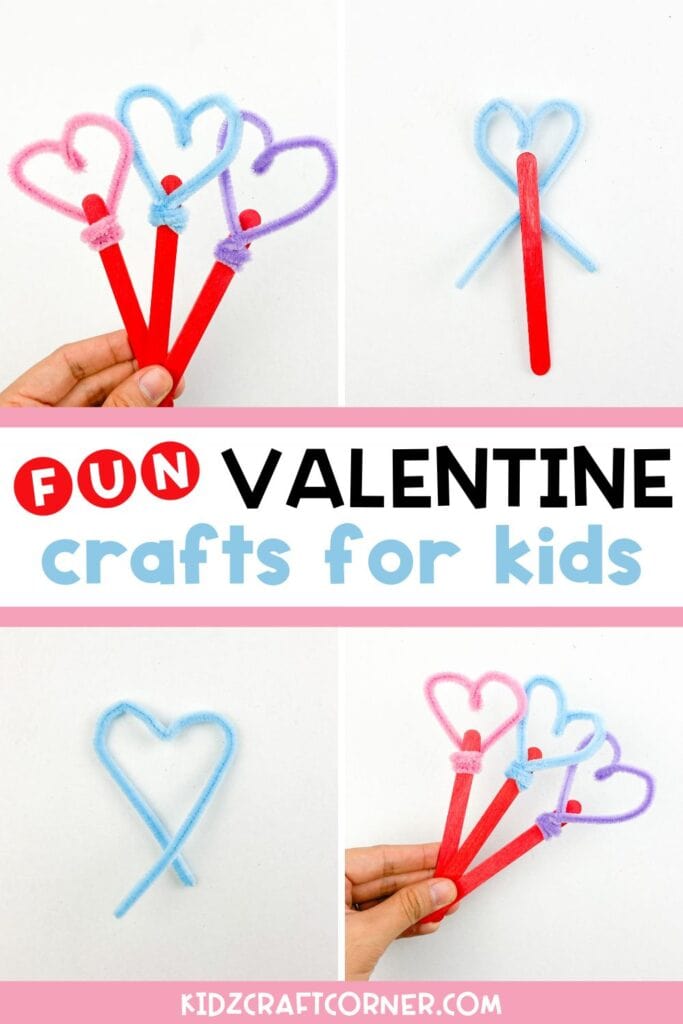 Related craft ideas:
Valentine must-reads: